Product Details, Specifications, and Technical Information
- One of the best ways to make excellent knives is to use repeatable and reliable processes and materials.
- 1095 does not meet this criteria.
- The problem is the specifications are too loose.


This is the standard specification for 1095: Carbon: 0.950 - 1.050 Chromium: 0.000 - 0.400 Manganese: 0.300 - 0.600 Molybdenum: 0.000 - 0.100 Nickel: 0.000 - 0.400 Phosphorus: 0.000 - 0.025 Silicon: 0.150 - 0.350 Sulfur: 0.000 - 0.025
There are five elements where the acceptable percentage ranges from 0.000% to a maximum of .400%. This is a ridiculous amount of variation. Loose tolerances is the primary reason why we previously chose not to stock 1095 for years.
To get around the problem of loose tolerances we purchased several thousand pounds of 1095 from the same melt. This means you can buy 1095 from us and it will be repeatable and reliable when heat treating. Another way to solve the loose tolerance problem is to buy from high quality mills like Bohler Uddeholm (B/U).
New Knifemakers - I've heard many beginning knifemakers say 1095 and O1 are the best steel for beginning knifemakers. When asked where they learned this information, they almost always say YouTube. Do not believe anyone on YouTube who says 1095 and/or O1 are the best beginner steels. They are wrong. If they are wrong about steel, what other erroneous information are they sharing? The best steel alloys for beginners are 1084, 15N20, 5160, 80CrV2 or 8670. All these steels are much easier to heat treat than 1095 and O1.
We do not recommend 1095 for beginning knifemakers. If you are a new knifemaker and you make a knife with our 1095 that does not get hard, do not complain. You have been warned to use a different steel.
-The composition shown next in the comparison table is for this specific batch of steel.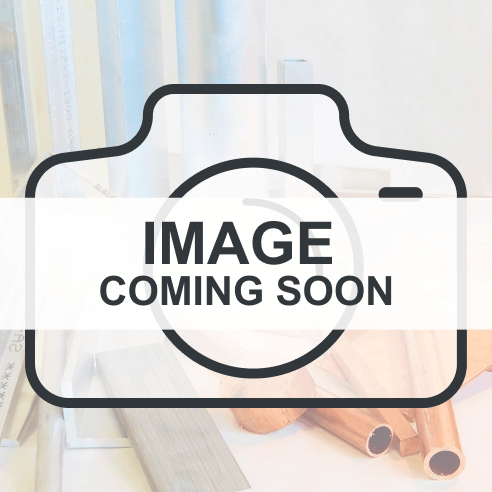 | | |
| --- | --- |
| Dimension Name | Specification |
| Thickness | 0.136 |
| Width | 2 |
| Length | 11.6 |
| Alloy | 1095 |
| Temper | Annealed |
| Production Method | Hot Rolled Pickled Annealed |
| Material | Carbon Steel |
| Shape | Bar-Rectangle |
Weight/Lineal Foot
0.93 pounds
Please note that this data is to be used ONLY FOR REFERENCE, NOT FOR DESIGN, and by using it,you agree that any decisions you make regarding materials for your project are at your own discretion.
Chemistry Information: 1095 Carbon Steel

Element

Percentage

Fe
98.38 - 98.8
C
0.9 - 1.03
S
0.05 max
P
0.04 max
Mn
0.3 - 0.5