Laser Cutting with SendCutSend
The old way of manufacturing is slow, expensive, and one-size-fits-all. Laser Cutting with SendCutSend makes it fast, affordable, and customized just for you to make cool stuff without compromise.
Powerful laser cutting technology precisely cuts metals up to ½" thick, with accuracy better than +/- .005". Their beam width is only slightly larger than a human hair, so intricate details and smaller features are no problem!
SendCutSend is more than just laser cutting. It gives everyone the ability to make something that was previously impossible - possible.
Upload your DXF, EPS or Ai file for an instant online quote!
Custom laser-cutting made super easy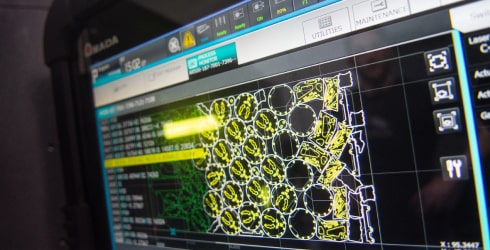 Upload your design
DXF, EPS, DWG & AI files.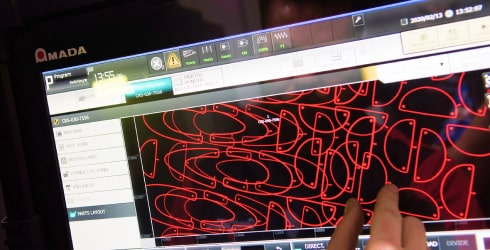 Get instant quote
Includes materials & cutting.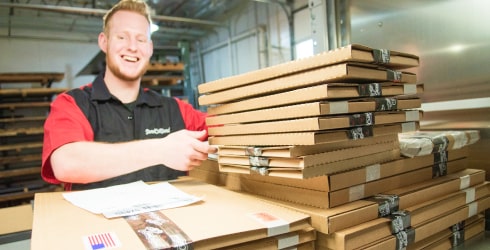 Order ships in 3 days
Free 2-day shipping, too.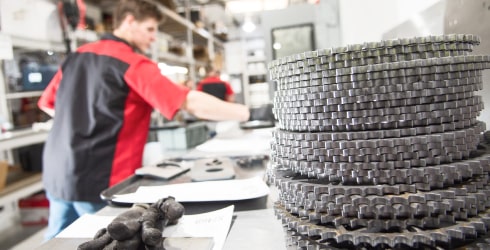 Get custom laser-cut parts in 3 days
Plus, FREE 2-day shipping on all standard orders. 
Custom parts starting at $1 ($29 minimum order)
Free design feedback & instant quotes
Over 60 materials, including Titanium
Order 1 to 1,000,000+ parts
Made in Reno, NV
Cool projects without compromise
It shouldn't take weeks and $$$ to get the parts you need. Upload your design and get your parts in days – for a fraction of the cost of most local shops. 
Quantity discounts up to 50% off 
Free deburring
+/- .005" tolerances
Trusted by 1,000s of makers, engineers, designers & more
"They cut and ship faster than anyone I've come across." – Rory Tardif
"It really knocked me back in my seat how well the part came out" – Bob Sponsler 
Awesomeness guaranteed
We guarantee awesome quality parts. If you're not 100% happy, we'll give you a refund or remake on the spot – no questions, no hassle.