280 Muntz
280 Brass Product Guide
Applications | Mechanical and Chemical Data
Overview
Also known as Muntz Brass or Muntz Metal, 280 brass is known for its attractive golden color, spectacular corrosion resistance, and strength. 280 is similar to bronze but has a lower cost, better hot working capacity, and is stronger and harder than other brasses as well. 280 is a duplex alpha-plus-beta brass, which gives the alloy its hardness and rigidity. Due to the hardness, it is poorly suited for cold forming operations. Typically used in marine applications. The hull of the famous sailing ship Cutty Sark is plated with 280 brass.
Common Trade Names
UNS 28000, CDA 280, C280, ISO CuZn40, 60/40 Brass
Other Resources
Safety Data Sheet | Weight Calculator | Mill Test Reports


Products
Applications
Mechanical Information

Density

Ultimate Tensile Strength

Yield Tensile Strength

Imperial
0.29 lb/in3
66,700 psi
50,800 psi
Metric
8 g/cc
460 MPa
350 MPa
Mechanical Information

Modulus of Elasticity

Shear Modulus

Shear Strength

Melting Point

Imperial
14,500 ksi
5,800 ksi
45,000 psi
1,650 F
Metric
100 GPa
40 GPa
310 MPa
900 C
Mechanical Information

Electrical Conductivity

Hardness Rockwell

Elongation at break percentage

Poissons Ratio

28% IACS
B70
10
0.31
The OnlineMetals.com difference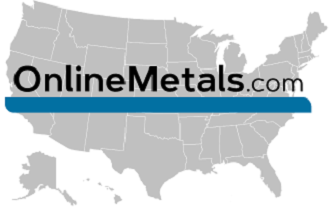 Nationwide Warehouse and Will Call Locations.

1-2 day ground shipping to 99% of U.S

Metal & Plastic Materials

Shop Online. No Minimums. Cut-To-Size Without the Wait.

FREE Mill Test Reports

Save on your Mill Test Reports and Certs of Conformance. They're always FREE at OnlineMetals.com.