380
380 Brass Product Guide
Applications | Mechanical and Chemical Data
Overview
Along with 385, this alloy is also known as "architectural bronze". That is a bit of a misnomer though, as this is brass, not bronze. It polishes up to a great finish, resists corrosion in non-marine environments well, and it also machines comparably well to 360. Also, 380 brass has limited cold forming properties. It is typically used in architectural applications and ornamental hardware.
Common Trade Names
UNS C38000, CDA 380, C380, Cu57Zn41Pb2


Other Resources
Safety Data Sheet | Weight Calculator | Mill Test Reports


Applications
Mechanical Information

Density

Ultimate Tensile Strength

Yield Tensile Strength

Imperial
0.303 lb/in3
60,900-66,700psi
33,100 psi
Metric
8.4 g/cc
420-460 MPa
228 MPa
Mechanical Information

Modulus of Elasticity

Shear Modulus

Shear Strength

Melting Point

Imperial
14,100 ksi
5,370 ksi
33,400 psi
1,620-1,650 F
Metric
97 GPa
37 GPa
230 MPa
880-900 C
Mechanical Information

Hardness Rockwell

Elongation at break percentage

Poissons Ratio

B130
20-25
0.31
The OnlineMetals.com difference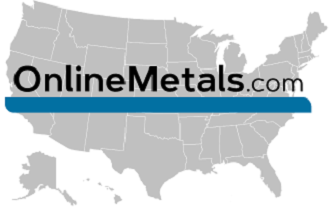 Nationwide Warehouse and Will Call Locations.

1-2 day ground shipping to 99% of U.S

Metal & Plastic Materials

Shop Online. No Minimums. Cut-To-Size Without the Wait.

FREE Mill Test Reports

Save on your Mill Test Reports and Certs of Conformance. They're always FREE at OnlineMetals.com.