500-K500
Nickel 500/K500 Product Guide
Applications | Specifications | Mechanical and Chemical Data
Overview
Nickel 500/K500 has the same corrosion resistance of nickel 400. However, it also has significantly more strength and hardness than nickel 400. In addition to its high strength, nickel 500/K500 exhibits good weldability and formability.


Common Trade Names
UNS N05500, MONEL® Alloy K-500*, Monel Nickel-Copper Alloy, Werkstoff Nr. 2.4375
*MONEL is a registered trademark of Special Metals Corporation.
Other Resources
Safety Data Sheet | Weight Calculator | Mill Test Reports
Products
Mechanical Information

Density

Ultimate Tensile Strength

Yield Tensile Strength

Imperial
0.305 lb/in3
125,000 - 160,000 psi
91,400 - 115,000 psi
Metric
8.44 g/cc
860 - 1,100 MPa
630 - 790 MPa
Mechanical Information

Melting Point

Elongation at break percentage

Imperial
2,399 - 2,460 F
12-25
Metric
1,315 - 1,350 C
The OnlineMetals.com difference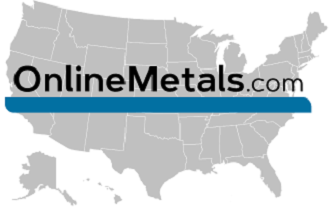 Nationwide Warehouse and Will Call Locations.

1-2 day ground shipping to 99% of U.S

Metal & Plastic Materials

Shop Online. No Minimums. Cut-To-Size Without the Wait.

FREE Mill Test Reports

Save on your Mill Test Reports and Certs of Conformance. They're always FREE at OnlineMetals.com.