544 Phosphor Bronze
Bronze 544 (Phosphor Bronze/Tin Bronze) Product Guide
Applications | Specifications | Mechanical and Chemical Data
Overview
Also known as tin bronze or phosphor bronze because this alloy contains higher amounts of tin and phosphorus. These additions increase the strength, corrosion resistance, and wear resistance of the alloy. The higher lead content of 544 bronze results in poor performance in hot working and welding, but good cold workability, soldering, and brazing. It has a high machinability rating as well, and is typically used for electrical connectors, bushings, gears, pinions, screw products, thrust washers, valves, and shafts.
Common Trade Names
UNS C54400, CDA 544, C544, Free-Cutting Phosphor Bronze


Other Resources
Weight Calculator | Mill Test Reports


Products
Applications
Electrical Connectors
Bushings
Gears
Valves
Shafts
Specifications
Mechanical Information

Density

Ultimate Tensile Strength

Yield Tensile Strength

Imperial
0.322 lb/in3
76,900 psi
75,400 psi
Metric
8.9 g/cc
530 MPa
520 MPa
Mechanical Information

Modulus of Elasticity

Shear Modulus

Shear Strength

Melting Point

Imperial
16,000 ksi
5,800 ksi
40,600 psi
1,700-1,830 F
Metric
110 GPa
40 GPa
280 MPa
930-1,000 C
Mechanical Information

Electrical Conductivity

Hardness Rockwell

Elongation at break percentage

Poissons Ratio

19% IACS
B88
13
0.34
The OnlineMetals.com difference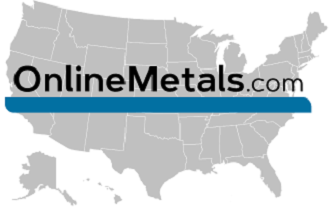 Nationwide Warehouse and Will Call Locations.

1-2 day ground shipping to 99% of U.S

Metal & Plastic Materials

Shop Online. No Minimums. Cut-To-Size Without the Wait.

FREE Mill Test Reports

Save on your Mill Test Reports and Certs of Conformance. They're always FREE at OnlineMetals.com.