630 Nickel-Aluminum Bronze
Bronze 630 (Nickel Aluminum Bronze) Product Guide
Applications | Specifications | Mechanical and Chemical Data
Overview
This material is known for its exceptional strength and toughness. It can be hot worked but should not be cold worked. Additionally, 630 bronze maintains its strength even at elevated temperatures. Soldering and oxyacetylene welding are both rated as poor, brazing is fair. Other forms of welding are rated as good for 630. It is typically used in aerospace and marine applications such as valve stems, high strength bushings, valve seats and guides, gears, cams, nuts, shafts, and ship propellers.
Common Trade Names
UNS 63000, CDA 630, C630, ISO CuAl10Ni5Fe4, Aluminum Bronze E
Other Resources
Weight Calculator | Mill Test Reports


Products
Applications
Marine
Aerospace
Bushings
Valves
Ship Propellors
Specifications
Mechanical Information

Density

Ultimate Tensile Strength

Yield Tensile Strength

Imperial
0.274 lb/in3
110,000 psi
68,200 psi
Metric
7.58 g/cc
760 MPa
470 MPa
Mechanical Information

Modulus of Elasticity

Shear Modulus

Shear Strength

Melting Point

Imperial
16,700 ksi
6,380 ksi
60,900 psi
1,895-1,931 F
Metric
115 GPa
44 GPa
420 MPa
1,035-1,055 C
Mechanical Information

Electrical Conductivity

Hardness Rockwell

Elongation at break percentage

Poissons Ratio

7% IACS
B94
10
0.328
The OnlineMetals.com difference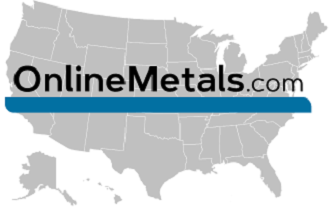 Nationwide Warehouse and Will Call Locations.

1-2 day ground shipping to 99% of U.S

Metal & Plastic Materials

Shop Online. No Minimums. Cut-To-Size Without the Wait.

FREE Mill Test Reports

Save on your Mill Test Reports and Certs of Conformance. They're always FREE at OnlineMetals.com.