655 Silicon Bronze
Bronze 655 (Silicon Bronze) Product Guide
Applications | Specifications | Mechanical and Chemical Data
Overview
655 Bronze is strong, with good corrosion resistance, resilience, and good formability. 655 is one of the more popular bronze alloys. It resists corrosion from most acids, alkalis, salts, and other chemicals. It is typically used for marine hardware, fasteners, bushings, and shafts.
Common Trade Names
UNS C65500, CDA 655, C655, ISO CuSi3Mn1, Copper-Silicon, High Silicon Bronze
Other Resources
Weight Calculator | Mill Test Reports


Products
Purchase Bronze 655 Round Bar | Bronze 655 Sheet | Bronze 655 Plate


Applications
Marine
Fasteners
Bushings
Shafts
Specifications
Mechanical Information

Density

Ultimate Tensile Strength

Yield Tensile Strength

Imperial
0.31 lb/in3
91,400 psi
53,700 psi
Metric
8.6 g/cc
630 MPa
370 MPa
Mechanical Information

Modulus of Elasticity

Shear Modulus

Shear Strength

Melting Point

Imperial
16,000 ksi
6,240 ksi
56,600 psi
1,780-1,880 F
Metric
110 GPa
43 GPa
390 MPa
970-1,030 C
Mechanical Information

Electrical Conductivity

Hardness Rockwell

Poissons Ratio

7% IACS
B88
0.34
The OnlineMetals.com difference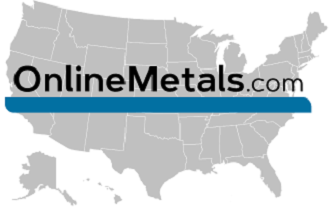 Nationwide Warehouse and Will Call Locations.

1-2 day ground shipping to 99% of U.S

Metal & Plastic Materials

Shop Online. No Minimums. Cut-To-Size Without the Wait.

FREE Mill Test Reports

Save on your Mill Test Reports and Certs of Conformance. They're always FREE at OnlineMetals.com.