932 Bearing Bronze
Bronze 932 (Bearing Bronze) Product Guide
Applications | Mechanical and Chemical Data
Overview
The standard material for general purpose applications and one of the most popular bronze alloys. C932 bearing bronze is hard, strong, resistant to wear, resistant to impacts, and easily machined. Additionally, c932 bronze is ductile and resistant to corrosion. It can be easily soldered and brazed, though welding is not advised. Typically used in bushings, thrust washers, bearings, pumps, light duty gears, and valve components.
Common Trade Names
UNS 93200, CDA 932, C932 High-Leaded Tin Bronze, SAE 660
Other Resources
Weight Calculator | Mill Test Reports


Products
Purchase Bronze 932 Round Bar | Bronze 932 Hollowbar Bar


Applications
Gears
Valve Components
Bushings
Thrust Washers
Pumps
Mechanical Information

Density

Ultimate Tensile Strength

Yield Tensile Strength

Imperial
0.318 lb/in3
34,800 psi
18,900 psi
Metric
8.8 g/cc
240 MPa
130 MPa
Mechanical Information

Modulus of Elasticity

Shear Modulus

Melting Point

Imperial
14,500 ksi
5,500 ksi
1,570-1,790 F
Metric
100 GPa
38 GPa
850-980 C
Mechanical Information

Electrical Conductivity

Hardness Rockwell

Elongation at break percentage

Poissons Ratio

12% IACS
B65
20
0.35
The OnlineMetals.com difference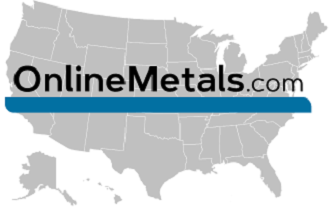 Nationwide Warehouse and Will Call Locations.

1-2 day ground shipping to 99% of U.S

Metal & Plastic Materials

Shop Online. No Minimums. Cut-To-Size Without the Wait.

FREE Mill Test Reports

Save on your Mill Test Reports and Certs of Conformance. They're always FREE at OnlineMetals.com.