A606-A588
A606/A588 (CORTEN/COR-TEN/Corten) Steel Product Guide
Applications | Specifications | Mechanical and Chemical Data
Overview
Also called COR-TEN/CORTEN/Corten, this is a unique steel alloy. When exposed to the outdoor environment, this material quickly develops an orange-brown rust-colored sheen that actually protects the material underneath it. Additionally, A606 steel exhibits high strength but is 20-30% lighter than comparable alloy steels. It is weldable, formable, and easily machinable. It is frequently used in industrial applications, freight cars, and decorative applications.

COR-TEN is a trademark of U.S. Steel Corp.
Common Trade Names
Weathering Steel
Other Resources
Safety Data Sheet | Weight Calculator | Mill Test Reports


Products
Purchase A606/A588 Sheet/Plate


Applications
Industrial applications
Freight cars
Decorative applications
Specifications
Mechanical Information

Density

Yield Tensile Strength

Shear Modulus

Modulus of Elasticity

Imperial
0.28 lb/in3
50,000 psi
11,600 ksi
29,700 ksi
Metric
7.75 g/cc
345 MPa
80 GPa
80 GPa
Mechanical Information

Poisson's Ratio

Elongation at break percentage

0.28
22
The OnlineMetals.com difference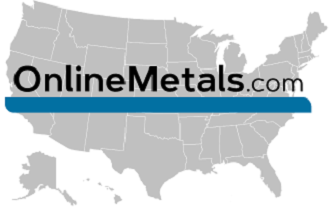 Nationwide Warehouse and Will Call Locations.

1-2 day ground shipping to 99% of U.S

Metal & Plastic Materials

Shop Online. No Minimums. Cut-To-Size Without the Wait.

FREE Mill Test Reports

Save on your Mill Test Reports and Certs of Conformance. They're always FREE at OnlineMetals.com.