A653
A653 (Galvanized) Steel Product Guide
Applications | Specifications | Mechanical and Chemical Data
Overview
A653 steel offers excellent corrosion resistance due to its galvanized coating and zinc contents. It is a high strength, low alloy steel. Typically used in outdoor hardware such as outdoor signage, garbage cans, heating and cooling systems, and electrical protection.

This material comes with a unique spangle pattern that will change on every sheet.
Common Trade Names
Zinc-Coated Steel
Other Resources
Safety Data Sheet | Weight Calculator | Mill Test Reports


Products
Applications
Outdoor hardware
Garbage cans
Heating/Cooling systems
electrical protection
Decorative applications
Specifications
Chemistry Information

Element

Percentage

Ni
0.2
Cr
0.15
Mo
0.06
V
0.008
Cb
0.008
Ti
0.025
Fe
99
The OnlineMetals.com difference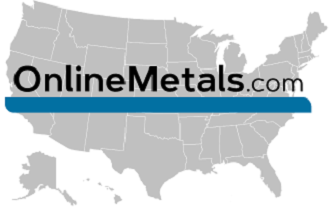 Nationwide Warehouse and Will Call Locations.

1-2 day ground shipping to 99% of U.S

Metal & Plastic Materials

Shop Online. No Minimums. Cut-To-Size Without the Wait.

FREE Mill Test Reports

Save on your Mill Test Reports and Certs of Conformance. They're always FREE at OnlineMetals.com.