C89835 Bismuth Tin Bronze
Bronze C89835 (Bismuth Tin Bronze) Product Guide
Applications | Mechanical and Chemical Data
Overview
A lead free and more corrosion resistant alternative to bronze C932, C836, and C844. C89835 Bronze is compliant with the Federal Safe Drinking Water Act of 1974, the Federal Reduction of Lead in Drinking Water Act of 2011, and California AB1953. Bismuth Tin Bronze is also more malleable, thermally conductive, and polish better than regular brass alloys. Typical industrial uses for this alloy include bushings, high-speed/high-pressure bearings, and marine applications.
Common Trade Names
UNS C89835, CDA 89835, Federalloy® III-932, B04 Bronze, Lead-Free Bronze, Copper-Bismuth Bronze, Lead-Free Bismuth Bronze
*Federalloy® is a registered trademark of Federal Metal Company.
Other Resources
Weight Calculator | Mill Test Reports


Products
Purchase Bronze C89835 Round Bar | Bronze C89835 Hollowbar Bar


Applications
Small Gears
Faucets
Pipe Fittings
Plumbing Goods
Pump Components
Mechanical Information

Density

Ultimate Tensile Strength, min.

Yield Tensile Strength, min.

Imperial
0.321 lb/in3
30,000 psi
14,000 psi
Metric
8.89 g/cc
207 MPa
97 MPa
Mechanical Information

Modulus of Elasticity

Melting Point

Imperial
16,900 ksi
1,445-1,855 F
Metric
117 GPa
785-1012 C
Mechanical Information

Electrical Conductivity

Hardness Rockwell

Elongation at break percentage

14.5% IACS
B27
6
The OnlineMetals.com difference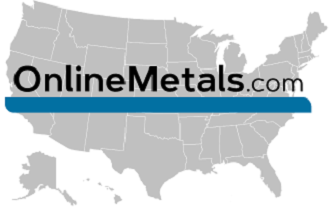 Nationwide Warehouse and Will Call Locations.

1-2 day ground shipping to 99% of U.S

Metal & Plastic Materials

Shop Online. No Minimums. Cut-To-Size Without the Wait.

FREE Mill Test Reports

Save on your Mill Test Reports and Certs of Conformance. They're always FREE at OnlineMetals.com.