H-13
H13 Product Guide
Applications | Mechanical and Chemical Data
Overview
With high toughness and very good stability during heat treatment, this tool steel provides good wear resistance in hot and cold work tooling. Typically used in cores, cavities for dies, and tools that require toughness and polishability.


Common Trade Names
UNS T20813, AISI Type H13, Hot Work Tool Steel, Firechrome 44
Other Resources
Weight Calculator | Mill Test Reports
Products
H13 Drill Rod | H13 Rectangle Bar | H13 Square Bar


Applications
Mechanical Information

Density

Ultimate Tensile Strength

Yield Tensile Strength

Imperial
0.282 lb/in3
289,000 psi
239,000 psi
Metric
7.87 g/cc
1,990 MPa
1,650 MPa
Mechanical Information

Modulus of Elasticity

Shear Modulus

Imperial
30,500 ksi
11,700 ksi
Metric
210 GPa
81 GPa
Mechanical Information

Hardness Rockwell

Elongation at break percentage

Poissons Ratio

Machinability Percentage

C28 Depending on Temper
9
0.3
50
The OnlineMetals.com difference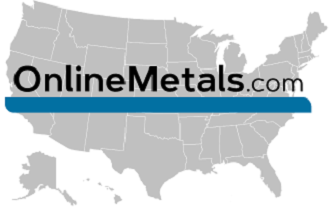 Nationwide Warehouse and Will Call Locations.

1-2 day ground shipping to 99% of U.S

Metal & Plastic Materials

Shop Online. No Minimums. Cut-To-Size Without the Wait.

FREE Mill Test Reports

Save on your Mill Test Reports and Certs of Conformance. They're always FREE at OnlineMetals.com.