MoldMAX HH
MoldMAX HH Product Guide
Overview
MoldMAX HH (High Hard) is the premier copper mold alloy. This alloy has a hardness and strength comparable with standard tool steels but its thermal conductivity is four to six times higher. MoldMAX HH is used for injection mold cores and cavities and blow mold pinch-offs.

Due to the unique combination of thermal conductivity and strength available in these copper mold alloys, you gain advantages like:
Shorter cycle time
Improved plastic part dimensional control
Better parting line maintenance
Excellent corrosion resistance
The high hardness of MoldMAX HH provides durability in applications where other high conductivity copper alloys fail. The alloy resists galling against other mold alloys, including itself.
Common Trade Names
Materion moldMAX® HH*
*MoldMAX is a trademark of Materion Corporation.
Other Resources
Safety Data Sheet | Weight Calculator | Mill Test Reports


Products
Mechanical Information

Ultimate Tensile Strength

Imperial
185,000 psi
Metric
1,280 MPa
Mechanical Information

Hardness Rockwell

Elongation at break percentage

C40
6
The OnlineMetals.com difference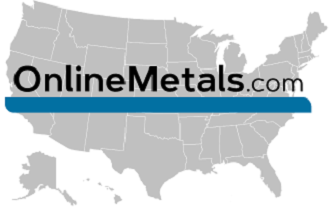 Nationwide Warehouse and Will Call Locations.

1-2 day ground shipping to 99% of U.S

Metal & Plastic Materials

Shop Online. No Minimums. Cut-To-Size Without the Wait.

FREE Mill Test Reports

Save on your Mill Test Reports and Certs of Conformance. They're always FREE at OnlineMetals.com.