N50
Stainless N50 Product Guide
Applications | Stainless N50 Specifications | Mechanical and Chemical Data


Overview
Also called "Nitronic 50", this alloy has exceptional wear, galling resistance, and corrosion resistance superior to 316 stainless. Designed as an all-purpose steel, it is a fully austenitic alloy that maintains its physical properties at elevated and sub-zero temperatures. Additionally, N50 has about twice the yield strength of 304 and 316 stainless. It is typically used in fasteners, pins and bushings, wear rails, roller bearings, pump components, and other marine environments.

NITRONIC is a trademark of AK Steel.
Common Trade Names
UNS S20910, XM-19, ISO 15156-3, Alloy 22-13-5, N-50 Stainless, Nitrogen-Strengthened Stainless Steel
Other Resources
Safety Data Sheet | Weight Calculator | Mill Test Reports


Products
Applications
Pins
Fasteners
Bushings
Wear Rails
Roller Bearings
Pump Components
Marine Components
Stainless N50 Specifications
| ASTM | AMS | ASME |
| --- | --- | --- |
| A182 | 5764 | SA-479 |
| A183 | | |
| A276 | | |
| A580 | | |
Mechanical Information

Density

Ultimate Tensile Strength

Yield Tensile Strength

Imperial
0.285 lb/in3
100,000 psi
55,000 psi
Metric
7.89 g/cc
689 MPa
379 MPa
Mechanical Information

Modulus of Elasticity

Hardness Rockwell/Brinell

Elongation at break percentage

Imperial
28,000 ksi
B100/241
35
Metric
193 GPa
The OnlineMetals.com difference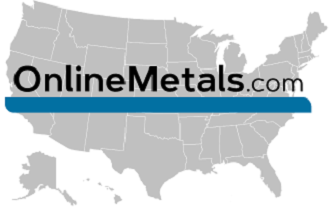 Nationwide Warehouse and Will Call Locations.

1-2 day ground shipping to 99% of U.S

Metal & Plastic Materials

Shop Online. No Minimums. Cut-To-Size Without the Wait.

FREE Mill Test Reports

Save on your Mill Test Reports and Certs of Conformance. They're always FREE at OnlineMetals.com.