Nickel 625
Inconel 625 Product Guide
Applications | Mechanical and Chemical Data
Overview
Inconel® 625 is a specialty alloy with a high strength, outstanding corrosion resistance, heat resistance, and fatigue strength. The most impressive aspect of this material is that its service temperatures range from cryogenic to 1800 F (982 C). Inconel 625 is typically used in aerospace ducting and exhaust, bellows, turbine shrouds, seawater components, and chemical process equipment.
INCONEL® is a trademark of the Special Metals Corporation group.


Common Trade Names
UNS N06625, Alloy 625, Nickel 625, Chornin 625, Altemp 625, Nickelvac 625, Haynes 625, Nicrofer® 6020*, Werkstoff Nr. 2.4856
*Nicrofer® is a registered trademark of VDM Metals Group.
Other Resources
Safety Data Sheet | Weight Calculator | Mill Test Reports
Products
Mechanical Information

Density

Ultimate Tensile Strength

Yield Tensile Strength

Imperial
0.305 lb/in3
110,000 - 128,000 psi
42,100 - 66,700 psi
Metric
8.44 g/cc
760 - 880 MPa
290 - 460 MPa
Mechanical Information

Melting Point

Elongation at break percentage

Imperial
2,350 - 2,460 F
50 - 55
Metric
1,290 - 1,350 C
The OnlineMetals.com difference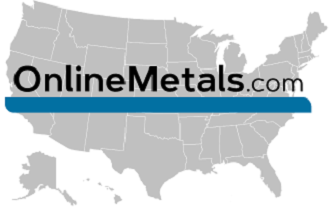 Nationwide Warehouse and Will Call Locations.

1-2 day ground shipping to 99% of U.S

Metal & Plastic Materials

Shop Online. No Minimums. Cut-To-Size Without the Wait.

FREE Mill Test Reports

Save on your Mill Test Reports and Certs of Conformance. They're always FREE at OnlineMetals.com.