Apply for Billing with Us
Open Account Billing
Online Metals offers net credit terms to qualified businesses.
Set Up an Online Metals Credit Account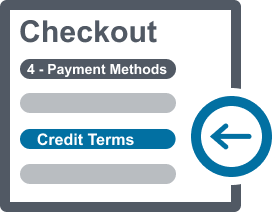 Step 1:
Place your order, choosing "Credit Terms"
as the payment option.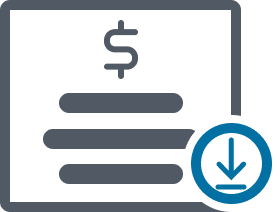 Step 2:
Download the credit application (PDF)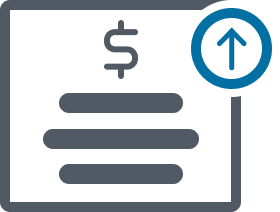 Step 3:
Submit your credit application
Active Copper and Brass Sales Customers
If you are a Copper and Brass Sales customer with a credit account in good standing and active in the last 2 years, your application process may be streamlined for approval. Simply fill out the Credit Application with your business details and skip the portion for providing references.
What to Expect
Applications are processed same day if we receive the completed application during our standard business hours. Look for an email confirming your business credit terms.
---
ACH Payment
Online Metals offers payment though ACH or Electronic Funds Transfer. Pay an open invoice through ACH or Electronic Funds Transfer following these instructions:
Submit the payment to our bank account with your company name as it appears on your account in the "payment details" or "reference" section of the bank transfer form. Then, email [email protected] with the following information:
The amount transferred
The date the transfer was completed
Your company name as it appears on the invoice
The invoice numbers that you are submitting payment for
Bank information for submitting a payment
BANK NAME: Citibank-NY
111 Wall Street
New York, NY 10005
TRANSIT/ABA #: 021000089
SWIFT CODE: CITIUS33
ACCOUNT NAME: ThyssenKrupp Online Metals, LLC
ACCOUNT #: 30729097
Questions? Contact our credit department at +1.855.852.7223 or [email protected] regarding the ACH payment.
Remittance Address for Credit Terms Accounts
Remit to Address:
ThyssenKrupp Online Metals LLC
4118
PO Box 894118
Los Angeles, CA 90189-4118
Credit Department Phone: +1.855.852.7223 (toll free) or +1.562.215.4375
---
Tax and Accounting Information
Reseller Permits and Tax Exemptions
We collect tax on orders being shipped, as well as online order pick up in the following states:
---
FAQs
Why does Online Metals charge sales taxes for my state?
In their South Dakota v. Wayfair decision, the U.S. Supreme Court granted the state authority to require an internet retailer with no property or employees in the state to collect and remit South Dakota sales tax. This ruling opened the door for other states to follow suit. Online Metals is now required to collect tax on shipments to those states.
Can my business file for a tax exemption?
Your state laws determine if your business qualifies for tax exemptions on purchases with Online Metals. If you qualify, you can update your tax exemption information on Step 2 of checkout, where you enter your billing information. If you are unsure if your Online Metals purchases are tax exempt, please review the tax exemption guidelines specific to your state. 
Commercial and Government Entity Codes
CAGE Code - 08MNO
The Commercial and Government Entity Code for Online Metals.
NAICS Code - 423510
The North American Industry Classification System Code for Online Metals.