About Us
Online Metals. Who are we, and what do we do?
As the world's leading eCommerce metal and plastics supplier, Online Metals specializes in cut-to-size, small to medium quantity orders, shipped direct to any location. Our skilled customer service and sales team is ready to assist with any questions and to help with custom quotes and orders.
Online Metals was a garage start-up, founded in Seattle in 1998. The company has grown over the years and expanded to six facilities across the U.S., with over 100 employees and over 55,000 products. The continued growth and success resulted in an acquisition in 2007 by thyssenkrupp AG.
Our customers range from private individuals and multinational corporations to small schools and massive government agencies, working on projects as diverse as furniture repair to space craft!
In short: we provide the materials you need to create amazing things!
Philosophy Leads to Success
The last thing you do is the first thing the customer sees. So, let's do it right!
This core philosophy drives everything we do here at Online Metals, and the results speak for themselves! In addition to minding the details, we so strive to incorporate the idea of Kaizen within the company culture. Literally translating to "Continuous improvement," we understand that everybody in the company should strive to always be better even in small ways.
It's All About You
Everybody at Online Metals understands that you, the customers, are the reason we're here. The company exists to help you, and it is your support and business that keeps the lights on and the metal shipping.
Thank you for your business and support, and for being such an amazing community of customers!
Meet The Team
Greg Raece
President
Greg Raece was appointed president of OnlineMetals.com in November 2016 and is responsible for shaping the strategy of the online business and to deliver a best-in-class experience for our customers. Greg earned his MBA from the University of Washington and his Bachelor's degree from the University of Illinois at Urbana-Champaign. He lives in Seattle with his family and works out of the OnlineMetals.com Seattle office.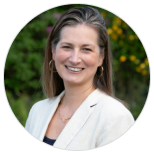 Kim Barnes
Ecommerce
Marketing Manager
Kim brings her marketing agency background with a passion for moving the needle for organizations through high-utility, story-driven content. Combining her experience in content strategy, media production and small business building, Kim draws from her involvement at all levels of the creative, technical, and small business building to create a positive impact that drives growth. Moving to Seattle in 2011, Kim loves backcountry camping, cooking and the challenge of improving on her flower and vegetable gardens every year.
Travis M Schultz
Director of e-Commerce
Travis is responsible for leading the growth efforts of the Online Metals sales and customer experience teams, as well as accountability for the 3 fulfillment locations in the Eastern US. His passion for the organization lies is in adding new products to the site to diversify the catalog. He has over 10 years of experience with the company, in which he has held positions in most facets of the business. Travis is based out of our Northwood, Ohio facility where he resides with his wife and daughter. He enjoys kayaking, hiking (on the AT specifically), and spending time with his family.
Matt Miller
General Manager
Matt has extensive experience with Online Metals and has held numerous positions within the organization. He is primarily responsible for overseeing the day-to-day operations to support the growth, fulfillment, and add to the bottom line of the business. He likes working with a dedicated team and is inspired by the people around him that take ownership and initiative around solving problems and creating inventive solutions.
Matt studied at Seattle Pacific University and earned an Bachelor's degree in Business Administration and Sociology. He resides in Seattle and loves the Pacific Northwest in the summertime.
E.J. Fortain
Purchasing and
Inventory Management
E.J. Fortain joined OnlineMetals.com in 2009 as the Plant Manager when the company opened their second location in Northwood, Ohio. Since that time, he has served the company in many capacities to support the continued growth efforts. In his current role, he is responsible for overseeing all purchasing and inventory activities for the company with a specific focus on controlling material cost and managing regional inventory requirements.
E.J. enjoys spending time with his family and coaching youth baseball. He currently resides in Perrysburg, Ohio with his wife and 3 children and works out of the Northwood, Ohio office.