Weight Calculator
Metal gets heavy, and whether you want to see how much shipping is likely to be, or if your vehicle (or back) can handle it, it's good to know what your order weighs. To help with that, we've got our handy weight calculator here. Fill out the information below and it will tell you how heavy that piece of material is.
* This is a material reference page only, and not part of the regular OnlineMetals.com order process.
The OnlineMetals.com Difference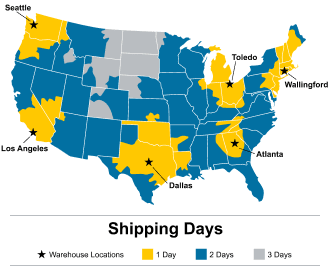 Nationwide Warehouse and Online Order Pickup Locations.

1-2 day ground shipping to 99% of U.S

Metal & Plastic Materials

Shop Online. No Minimums. Cut-To-Size Without the Wait.

FREE Mill Test Reports

Save on your Mill Test Reports and Certs of Conformance. They're always FREE at OnlineMetals.com.