1100
Aluminum 1100-H14 Product Guide
Applications | Aluminum 1100 Specifications | Mechanical and Chemical Data
Overview
1100-H14 aluminum is usually what is meant by "commercial grade aluminum." It is known for its superior corrosion resistance, formability, conductivity, and high weldability. It is not used in applications that require high strength or hardness. 1100 is nonmagmetic, weldable, and not heat treatable.

1100 is typically used for chemical equipment, food handling equipment, decorative trim, lighting equipment, and heat exchangers. If excellent malleability and corrosion resistance are your primary goals, 1100-H14 is an excellent choice.
Common Trade Names
UNS A91100, ISO Al99.0Cu, AA1100-H14, Al1100-H14
Other Resources
Safety Data Sheet | Weight Calculator | Mill Test Reports


Products
Applications
Chemical Equipment
Food Handling Equipment
Decorative Trim
Lighting Equipment
Heat Exchangers
Aluminum 1100 Specifications
ASTM

AMS

ASME

B209
QQ-A-225/1
SFA5.10
B210
QQ-A-250/1
SFA5.3
B211
4003
B221
7220
B247
QQ-A-430
B313
QQ-WW-T-700/1
Mechanical Information

Density

Ultimate Tensile Strength

Yield Tensile Strength

Fatigue Strength

Imperial
0.1 lb/in3
18,000 psi
13,800 psi
7,000 psi
Metric
2.7 g/cc
124 MPa
95 MPa
48.3 MPa
Mechanical Information

Modulus of Elasticity

Shear Modulus

Shear Strength

Melting Point

Imperial
10,000 ksi
3,7700 ksi
11,000 psi
1,190-1,215 F
Metric
68.9 GPa
26 GPa
75.8 MPa
643-657.2 C
Mechanical Information

Electrical Conductivity

Hardness Brinell

Elongation at break percentage

Poissons Ratio

Machinability Percentage

59% IACS
32
1-10
0.33
30
Chemistry Information

Element

Percentage

Cu
0.5 - 2
Al
99 min
Mn
0.05 max
Si+Fe
0.95 max
Zn
0.1 max
The OnlineMetals.com difference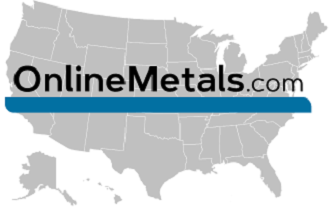 Nationwide Warehouse and Will Call Locations.

1-2 day ground shipping to 99% of U.S

Metal & Plastic Materials

Shop Online. No Minimums. Cut-To-Size Without the Wait.

FREE Mill Test Reports

Save on your Mill Test Reports and Certs of Conformance. They're always FREE at OnlineMetals.com.