12L14
12L14 Product Guide
Applications | Specifications | Mechanical and Chemical Data
Overview
12L14 is a standard resulfurized and rephosphorized carbon steel. Lead is also added in order to increase machinability, and it also means it can be bent, riveted, or crimped. However, this extra ductility and machinability do mean that 12L14 is slightly weaker than comparable carbon steel alloys. It is typically used in high-speed screw machine products and other high-speed machines.
Common Trade Names
UNS G12144, AISI 12L14, Free-Machining Steel, Ledloy™
Other Resources
Weight Calculator | Mill Test Reports
Products
12L14 Round Bar | 12L14 Hex Bar |


Mechanical Information

Density

Ultimate Tensile Strength

Yield Tensile Strength

Imperial
0.284 lb/in3
78,300 psi
60,200 psi
Metric
7.87 g/cc
540 MPa
415 MPa
Mechanical Information

Modulus of Elasticity

Shear Modulus

Imperial
29,000 ksi
11,600 ksi
Metric
200 GPa
80 GPa
Mechanical Information

Elongation at break percentage

Poissons Ratio

10
0.29
Chemistry Information

Element

Percentage

C
0.15 max
Fe
97.91 - 98.7
Mn
0.85 - 1.15
P
0.04 - 0.09
Pb
0.15 - 0.35
S
0.26 - 0.35
The OnlineMetals.com difference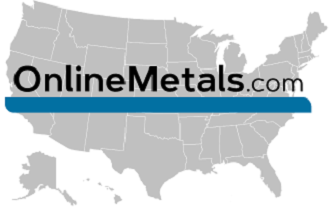 Nationwide Warehouse and Will Call Locations.

1-2 day ground shipping to 99% of U.S

Metal & Plastic Materials

Shop Online. No Minimums. Cut-To-Size Without the Wait.

FREE Mill Test Reports

Save on your Mill Test Reports and Certs of Conformance. They're always FREE at OnlineMetals.com.