13-8
Stainless Steel 13-8 Product Guide
Applications | Stainless 13-8 Specifications | Mechanical and Chemical Data


Overview
13-8 stainless steel is a martensic stainless steel with excellent strength, high hardness, superior toughness, and good corrosion resistance. Additionally, 13-8 exhibits good ductility and fabrication characteristics. As such, it is typically used in aircraft frames, other aerospace applications, petrochemical and nuclear plants.
Common Trade Names
UNS S13800, 13-8Mo, 13-8PH, 13-8 PH, 13/8 Mo, 13/8Mo, 13/8PH, 13/8 PH, PH 13-8 Mo, Precipitation Hardening
Other Resources
Safety Data Sheet | Weight Calculator | Mill Test Reports


Products
Applications
Aerospace
Petrochemical
Nuclear Plants
Stainless 13-8 Specifications
| ASTM | AMS | ASME |
| --- | --- | --- |
| A564 | 5629 | SA-564 |
Mechanical Information

Density

Ultimate Tensile Strength

Yield Tensile Strength

Imperial
0.282 lb/in3
215,000 psi
205,000 psi
Metric
7.8 g/cc
1,480 MPa
1,415 MPa
Mechanical Information

Modulus of Elasticity

Melting Point

Imperial
32,100 ksi
2,560-2,620 F
Metric
221 GPa
1,405-1,440 C
Mechanical Information

Elongation at break percentage

Machinability Percentage

13
35-40
The OnlineMetals.com difference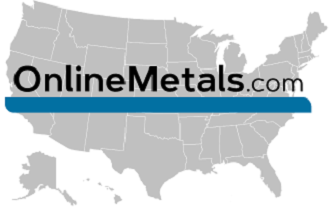 Nationwide Warehouse and Will Call Locations.

1-2 day ground shipping to 99% of U.S

Metal & Plastic Materials

Shop Online. No Minimums. Cut-To-Size Without the Wait.

FREE Mill Test Reports

Save on your Mill Test Reports and Certs of Conformance. They're always FREE at OnlineMetals.com.