145
145 Copper Product Guide
Applications | Mechanical and Chemical Data
Overview
Also called Tellurium copper, c145 copper has similar mechanical properties to unalloyed, pure copper but with significantly higher machinability. C145 also maintains good corrosion resistance and excellent electrical conductivity. For hot and cold working, c145 is rated as good, and it can be easily brazed or soldered. Oxyacetylene welding, gas shielded arc welding, and butt welding are just rated at fair. Typically used in high-speed automatic screw machines as well as electrical applications like circuit breaker terminals, hot forged, studs and transformers.
Common Trade Names
UNS C14500, CDA 145, C145, ISO CuTeP, Tellurium-Bearing Copper
Other Resources
Safety Data Sheet| Weight Calculator | Mill Test Reports
Products
Mechanical Information

Density

Ultimate Tensile Strength

Yield Tensile Strength

Imperial
0.323 lb/in3
42,800 psi
39,900 psi
Metric
8.94 g/cc
295 MPa
275 MPa
Mechanical Information

Modulus of Elasticity

Shear Modulus

Melting Point

Imperial
17,400 ksi
6,380 ksi
1,924 - 1,967 F
Metric
120 GPa
44 GPa
1,051 - 1,075 C
Mechanical Information

Hardness Rockwell

Elongation at break percentage

Poissons Ratio

Machinability Percentage

B43
18-20
0.31
85
Chemistry Information

Element

Percentage

Cu
99.5
P
0.008
Te
0.5
The OnlineMetals.com difference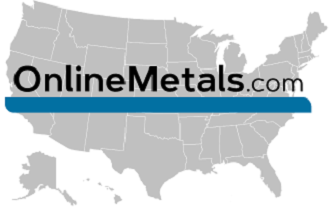 Nationwide Warehouse and Will Call Locations.

1-2 day ground shipping to 99% of U.S

Metal & Plastic Materials

Shop Online. No Minimums. Cut-To-Size Without the Wait.

FREE Mill Test Reports

Save on your Mill Test Reports and Certs of Conformance. They're always FREE at OnlineMetals.com.