147
147 Copper Product Guide
Applications | Mechanical and Chemical Data
Overview
The addition of sulfur to c147 copper gives it excellent machinability and superb conductivity. Additionally, c147 exhibits high corrosion resistance. Hot working is rated as excellent, while cold working is rated as fair. Additionally, c147 is ideally suited to brazing, soldering, and butt welding. Spot welding, oxyacetylene welding, gas shielded arc welding, seam welding, and coated metal arc welding are also suitable but provide lower quality welds. This material is typically used for electrical, industrial, and plumbing applications.


Common Trade Names
UNS C14700, CDA 147, C147, ISO CuSP, Sulfur-Bearing Copper
Other Resources
Safety Data Sheet| Weight Calculator | Mill Test Reports
Mechanical Information

Density

Ultimate Tensile Strength

Yield Tensile Strength

Imperial
0.323 lb/in3
34,800 - 46,400 psi
12,300 - 36,300 psi
Metric
8.94 g/cc
240 - 320 MPa
85 - 250 MPa
Mechanical Information

Modulus of Elasticity

Shear Modulus

Melting Point

Imperial
16,700 ksi
6,380 ksi
1,953 - 1,969 F
Metric
115 GPa
44 GPa
1,067 - 1,076 C
Mechanical Information

Elongation at break percentage

Poissons Ratio

Machinability Percentage

52
0.31
85
The OnlineMetals.com difference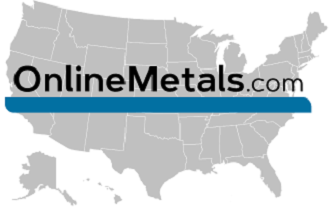 Nationwide Warehouse and Will Call Locations.

1-2 day ground shipping to 99% of U.S

Metal & Plastic Materials

Shop Online. No Minimums. Cut-To-Size Without the Wait.

FREE Mill Test Reports

Save on your Mill Test Reports and Certs of Conformance. They're always FREE at OnlineMetals.com.