173
173 Product Guide
Applications | Specifications | Mechanical and Chemical Data
Overview
Beryllium Copper 173 offers excellent corrosion resistance, workability, and formability. It is also easy to machine. 173 is especially useful in environments that require high strength, fatigue resistance, wear resistance, and electrical conductivity. It is typically used in contact bridges, electrical switches, electric motor components, other electronic components, washers, screws, bolts, other fasteners, shafts, pump parts, valves, non-sparking safety tools, springs, bellows, welding equipment, tubing, and firing pins.
Common Trade Names
UNS C17300, CDA 173, C173, ISO CuBe2Pb, Alloy M25


Other Resources
Safety Data Sheet | Weight Calculator | Mill Test Reports


Products
Applications
Springs
Flexible Metal Hose
Retaining Rings
Bushings
Valves
Navigational Equipment
Non-Sparking Safety Tools
Firing Pins
Electrical Components
Specifications
Mechanical Information

Density

Ultimate Tensile Strength

Yield Tensile Strength

Imperial
0.3 lb/in3
180,000-210,000 psi
160,000-200,000 psi
Metric
8.25 g/cc
1,240-1,450 MPa
1,140-1,380 MPa
Mechanical Information

Modulus of Elasticity

Shear Modulus

Shear Strength

Melting Point

Imperial
18,100-18,900 ksi
7,250 ksi
46,000-114,600 psi
1,590-1,800 F
Metric
125-130 GPa
50 GPa
320-790 MPa
865-980 C
Mechanical Information

Electrical Conductivity

Hardness Rockwell

Elongation at break percentage

Poissons Ratio

Machinability Percentage

22% IACS
C38
2-5
0.3
50
Chemistry Information

Element

Percentage

Be
1.8 - 2
Cu
95.5 - 97.8
Ni
0.2 - 0.6
Pb
0.2 - 0.6
Fe
0 - 0.4
Si
0 - 0.2
Al
0 - 0.2
Residual
0.5
The OnlineMetals.com difference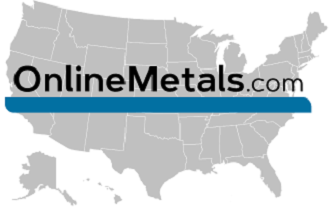 Nationwide Warehouse and Will Call Locations.

1-2 day ground shipping to 99% of U.S

Metal & Plastic Materials

Shop Online. No Minimums. Cut-To-Size Without the Wait.

FREE Mill Test Reports

Save on your Mill Test Reports and Certs of Conformance. They're always FREE at OnlineMetals.com.