2011
Aluminum 2011-T3 Product Guide
Applications | Aluminum 2011-T3 Specifications | Related videos | Mechanical and Chemical Data
Overview
2011-T3 aluminum boasts good machinability, especially free-cutting qualities, and good mechanical properties. It also has excellent surface finish capabilities. When machined, chips of the metal break off small and easily, allowing for smooth finishes and tight tolerances. Weldability, strength, and anodizing response are all rated as average at best, and this alloy does not have a high level of corrosion resistance.

2011 is typically used for screw machine parts, small precision gears, and precision machine parts such as clock, camera, and speedometer parts.If the ability to make your parts quickly and easily is the most important, and strength is not the primary desire, 2011-T3 is an excellent option.
Common Trade Names
UNS A92011, AA2011-T3, Al2011-T3
Other Resources
Safety Data Sheet | Weight Calculator | Mill Test Reports


Products
Hex Bar 2011 | Round Bar 2011 | Sample Pack 2011


Applications
Screw Machine Parts
Precision Gears
Precision Machine Parts
Clocks
Cameras
Speedometers
Aluminum 2011 Specifications
Related videos
Mechanical Information

Density

Ultimate Tensile Strength

Yield Tensile Strength

Fatigue Strength

Imperial
0.102 lb/in3
55,000 psi
43,000 psi

18,000 psi
Metric
2.83 g/cc
379 MPa
296 MPa
124 MPa
Mechanical Information

Modulus of Elasticity

Shear Modulus

Shear Strength

Melting Point

Imperial
10,200 ksi
3,770 ksi
32,000 psi
1,005-1,190 F
Metric
70.3 GPa
26 GPa
221 MPa
540.6-643 C
Mechanical Information

Hardness Rockwell/Brinell

Elongation at break percentage

Poissons Ratio

Machinability Percentage

B60/95
15
0.33
90
Chemistry Information

Element

Percentage

Al
93.7
Bi
0.2 - 0.6
Fe
0.7 max
Cu
5 - 6
Pb
0.2 - 0.6
Si
0.4 max
Zn
0.3 max
The OnlineMetals.com difference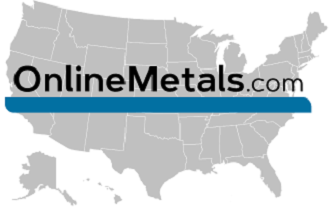 Nationwide Warehouse and Will Call Locations.

1-2 day ground shipping to 99% of U.S

Metal & Plastic Materials

Shop Online. No Minimums. Cut-To-Size Without the Wait.

FREE Mill Test Reports

Save on your Mill Test Reports and Certs of Conformance. They're always FREE at OnlineMetals.com.