303
Stainless 303 Product Guide
Applications | Stainless 303 Specifications | Mechanical and Chemical Data


Overview
The main value of 303 stainless steel is its ease of machining, grinding, and polishing due to the presence of Sulphur in the alloy. However, this slightly does lower the corrosion resistance and toughness of the metal. But despite this, it remains a tough, austenitic stainless steel alloy. It is typically used in aircraft applications, machine parts, pump and valve parts, architectural applications, nuts, and bolts.
Common Trade Names
UNS S30300, AISI 303, Alloy 303, T303, T-303, SS2346, austenitic stainless steel
Other Resources
Safety Data Sheet | Weight Calculator | Mill Test Reports


Products
Purchase Hex Bar 303 | Rectangle Bar 303 | Round Bar 303 | Key Stock 303 | Sample Pack 303


Applications
Aerospace
Machine Parts
Pump and Valve Parts
Architectural Design/Trim
Nuts
Bolts
Stainless 303 Specifications
Mechanical Information

Density

Ultimate Tensile Strength

Yield Tensile Strength

Fatigue Strength

Imperial
0.289 lb/in3
89,900 psi
34,800 psi
34,800 psi
Metric
8.0 g/cc
620 MPa
24 MPa
240 MPa
Mechanical Information

Shear Modulus

Melting Point

Elongation at break percentage

Poissons Ratio

Imperial
11,200 ksi
2,550-2,590 F
50
0.25
Metric
77 GPa
1,400-1,420 C
Chemistry Information

Element

Percentage

C
0.15 max
Cr
18
Fe
69
Mo
0.6 max
Mn
2 max
Ni
9
P
0.2 max
S
0.15 max
Si
1 max
The OnlineMetals.com difference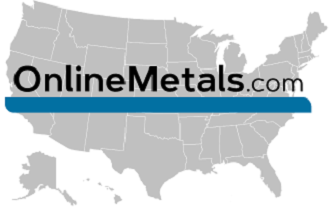 Nationwide Warehouse and Will Call Locations.

1-2 day ground shipping to 99% of U.S

Metal & Plastic Materials

Shop Online. No Minimums. Cut-To-Size Without the Wait.

FREE Mill Test Reports

Save on your Mill Test Reports and Certs of Conformance. They're always FREE at OnlineMetals.com.