321
Stainless 321 Product Guide
Applications | Stainless 321 Specifications | Mechanical and Chemical Data


Overview
Reinforced with titanium, 321 stainless steel excels in high temperature environments, providing resistance to cracking and corrosion. Additionally, 321 stainless resists scaling at higher temperatures. The addition of titanium means that welding is not suggested for this alloy. Typically used in aircraft engines, expansion joints, thermal equipment, refinery equipment, and high temperature chemical processing equipment.
Common Trade Names
UNS S32100, AISI 321, Alloy 321, T 321, T-321, austenitic stainless steel
Other Resources
Safety Data Sheet | Weight Calculator | Mill Test Reports


Products
Purchase Hex Bar 321 | Round Bar 321 | Sheet/Plate 321 | Foil 321 | Foil Ticronic 321


Applications
Aircraft Engines
Expansion Joints
Thermal Equipment
High Temperature Chemical Processing
Stainless 321 Specifications
Mechanical Information

Density

Ultimate Tensile Strength

Yield Tensile Strength

Modulus of Elasticity

Imperial
0.289 lb/in3
89,900 psi
24,800 psi
28,000-29,000 ksi
Metric
8.0 g/cc
620 MPa
240 MPa
193-200 GPa
Mechanical Information

Hardness Rockwell

Melting Point

Elongation at break percentage

Imperial
B80
2,550-2,597 F
45
Metric
1,400-1,425 C
Chemistry Information

Element

Percentage

C
0.08
Cr
18
Fe
68
Mn
2
Ni
11
P
0.045
Si
1
S
0.03
Ti
0.15
The OnlineMetals.com difference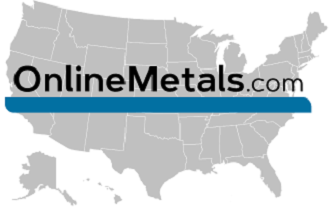 Nationwide Warehouse and Will Call Locations.

1-2 day ground shipping to 99% of U.S

Metal & Plastic Materials

Shop Online. No Minimums. Cut-To-Size Without the Wait.

FREE Mill Test Reports

Save on your Mill Test Reports and Certs of Conformance. They're always FREE at OnlineMetals.com.