360
360 Brass Product Guide
Applications | Specifications | Mechanical and Chemical Data
Overview
Free Machining brass is the most commonly used of the brass rod and bar items. The presence of lead in the alloy creates a highly machinable material that can easily be cut and shaped into whatever you need. 360 brass resists corrosion well and has good strength, making it useful for industrial applications. It is not so good, however, at forming operations. Typically used for plumbing products, fittings, adapters, shafts, valves, screw parts, machine parts, couplings, electrical components, circuit boards, and industrial hardware.
Common Trade Names
UNS 36000, CDA 360, C360, ISO CuZn36Pb3, Free-Cutting Brass
Other Resources
Safety Data Sheet | Weight Calculator | Mill Test Reports


Products
Purchase 360 Round Bar | 360 Half Oval | 360 Hex Bar | 360 Rectangle Bar | 360 Half Round | 360 Square Bar | 360 Threaded Rod


Applications
Industrial Hardware
Plumbing
Electrical Components
Fittings
Shafts
Valves
Specifications
Mechanical Information

Density

Ultimate Tensile Strength

Yield Tensile Strength

Imperial
0.307 lb/in3
49,000-68,000 psi
18,000-45,000 psi
Metric
8.5 g/cc
338-469 MPa
124-310 MPa
Mechanical Information

Modulus of Elasticity

Shear Modulus

Shear Strength

Melting Point

Imperial
14,100 ksi
5,370 ksi
30,500-45,000 psi
1,630-1,650 F
Metric
97 GPa
37 GPa
210-310 MPa
885-900 C
Mechanical Information

Electrical Conductivity

Hardness Rockwell

Elongation at break percentage

Poissons Ratio

Machinability Percentage

26% IACS
B78
53
0.31
100
Chemistry Information

Element

Percentage

Cu
61.5
Pb
3
Zn
35.5
The OnlineMetals.com difference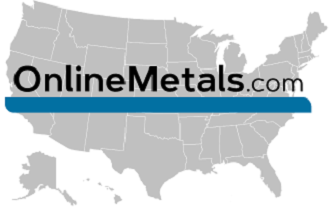 Nationwide Warehouse and Will Call Locations.

1-2 day ground shipping to 99% of U.S

Metal & Plastic Materials

Shop Online. No Minimums. Cut-To-Size Without the Wait.

FREE Mill Test Reports

Save on your Mill Test Reports and Certs of Conformance. They're always FREE at OnlineMetals.com.