400
Nickel 400 Product Guide
Applications | Mechanical and Chemical Data
Overview
The free matching version of "Monel 400" this metal is extremely resistant to corrosion. Additionally, it has high strength properties, good weldability and formability.
MONEL is a trademark of the Special Metals Corporation
Common Trade Names
UNS N04400, Monel Nickel-Copper Alloy, Werkstoff Nr. 2.4360/2.4361
Other Resources
Safety Data Sheet | Weight Calculator | Mill Test Reports
Products
Nickel 400 Round Bar | Nickel 400 Sheet


Mechanical Information

Density

Ultimate Tensile Strength

Yield Tensile Strength

Imperial
0.3 lb/in3
79,800 psi
34,800 psi
Metric
8.8 g/cc
550 MPa
240 MPa
Mechanical Information

Melting Point

Elongation at break percentage

Imperial
2,370 - 2,460 F
48
Metric
1,300 - 1,350 C
Chemistry Information

Element

Percentage

C
0.1
Mn
0.5
P
0.005
S
0.005
Si
0.25
Ni+Co
-
Al
0.02
Cu
32
Fe
1
The OnlineMetals.com difference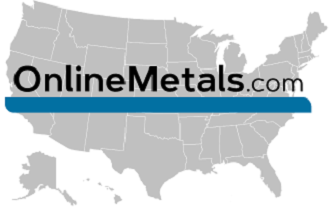 Nationwide Warehouse and Will Call Locations.

1-2 day ground shipping to 99% of U.S

Metal & Plastic Materials

Shop Online. No Minimums. Cut-To-Size Without the Wait.

FREE Mill Test Reports

Save on your Mill Test Reports and Certs of Conformance. They're always FREE at OnlineMetals.com.