4142
4142 Product Guide
Applications | Mechanical and Chemical Data
Overview
A medium carbon alloy steel with excellent toughness, ductility, wear resistance, and strength, 4142 is popular for a wide range of applications. It can be easily machined in the annealed state, but post treatment machining should be avoided. It is typically used in cams, drill collars, bolts, couplings, reamers axles, shafting, piston rods, rams, hydraulic shafts, gears, sprockets, valves, spindles, tools, boring tools, and other heavy duty machining components.
Common Trade Names
UNS G41420, AISI 4142, C4142, Nutec 42
Other Resources
Weight Calculator | Mill Test Reports
Products
4142 Rectangle Bar | 4142 Square Bar |


Applications
Cams
Rams
Shafts
Gears
Sprockets
Tooling
Heavy Duty Machining Components
Specifications
Mechanical Information

Density

Imperial
0.284 lb/in3
Metric
7.85 g/cc
Mechanical Information

Modulus of Elasticity

Shear Modulus

Imperial
29,900 ksi
11,600 ksi
Metric
206 GPa
88 GPa
Mechanical Information

Hardness Rockwell/Brinell

Poissons Ratio

Machinability Percentage

B94/187-229
0.29
65
Chemistry Information

Element

Percentage

Fe
96.8 - 97.8
Cr
0.8 - 1.1
Mn
0.75 - 1
C
0.4 - 0.45
Si
0.15 - 0.35
Mo
0.15 - 0.25
S
0 - 0.04
P
0 - 0.035
The OnlineMetals.com difference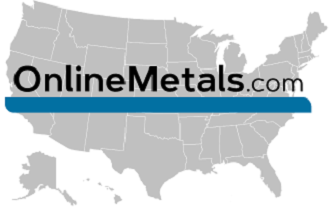 Nationwide Warehouse and Will Call Locations.

1-2 day ground shipping to 99% of U.S

Metal & Plastic Materials

Shop Online. No Minimums. Cut-To-Size Without the Wait.

FREE Mill Test Reports

Save on your Mill Test Reports and Certs of Conformance. They're always FREE at OnlineMetals.com.