416
Stainless 416 Product Guide
Applications | Stainless 416 Specifications | Mechanical and Chemical Data


Overview
Contains added phosphorus and sulphur for machinability, chips easily and will not damage your tools, but can be heat treated to increase its strength and hardness. 416 is ideal for applications where excellent machining properties are important but superior corrosion resistance is not. Typically used in concrete footings, piers, walls, beams, columns, supports, braces, railings, and handles.
Common Trade Names
UNS S41600, AISI 416, Alloy 416, martensitic stainless steel
Other Resources
Safety Data Sheet | Weight Calculator | Mill Test Reports


Products
Purchase Hex Bar 416 | Rectangle Bar 416 | Round Bar 416 | Square Bar 416


Applications
Concrete Footings
Structural Supports
Railings/Handles
Piers
Stainless 416 Specifications
Mechanical Information

Density

Ultimate Tensile Strength

Yield Tensile Strength

Modulus of Elasticity

Imperial
0.282 lb/in3
107,000 psi
87,000 psi
29,000 ksi
Metric
7.8 g/cc
741 MPa
600 MPa
200 GPa
Mechanical Information

Hardness Rockwell/Brinell

Melting Point

Elongation at break percentage

Shear Modulus

Imperial
C20
2,700-2,790 F
9-20
12,000 ksi
Metric
237
1,480-1,530 C
14.5
83 GPa
Chemistry Information

Element

Percentage

C
0.15 max
Cr
13
Fe
84
Mn
1.25 max
Mo
0.6 max
P
0.06 max
Si
1 max
S
0.15 min
The OnlineMetals.com difference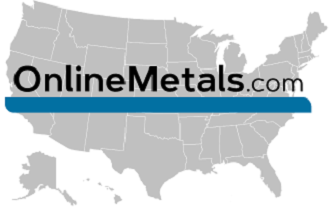 Nationwide Warehouse and Will Call Locations.

1-2 day ground shipping to 99% of U.S

Metal & Plastic Materials

Shop Online. No Minimums. Cut-To-Size Without the Wait.

FREE Mill Test Reports

Save on your Mill Test Reports and Certs of Conformance. They're always FREE at OnlineMetals.com.