440c
Stainless 440c Product Guide
Applications | Stainless 440c Specifications | Mechanical and Chemical Data


Overview
High strength, moderate corrosion resistant, good hardness and wear resistant material. After heat treatment, Stainless 440c is capable of attaining the highest strength, hardness and wear resistance of all the stainless alloys. Typically used in rolling element bearing, valve seats, high-quality knife blades, surgical instruments, chisels, gage blocks, cutlery, ball bearings and races, molds and dies, knives, valve components, measuring instruments.
Common Trade Names
UNS S44004, AISI 440C, Alloy 440C, Premar 440C, martensitic stainless steel
Other Resources
Safety Data Sheet | Weight Calculator | Mill Test Reports


Products
Purchase Ball 440c | Rectangle Bar 440c | Round Bar 440c | Square Bar 440c


Applications
Rolling Element Bearings
Valve Seats/Components
Knife Blades
Surgical Instruments
Chisels
Gage Blocks
Cutlery
Ball Bearings
Molds
Dies
Measuring Instruments
Stainless 440c Specifications
Mechanical Information

Density

Ultimate Tensile Strength

Yield Tensile Strength

Modulus of Elasticity

Imperial
0.282 lb/in3
110,000-286,000 psi
65,300-276,000 psi
29,600-31,200 ksi
Metric
7.8 g/cc
760-1,970 MPa
450-1,900 MPa
204-215 GPa
Mechanical Information

Hardness Rockwell

Poissons Ratio

Elongation at break percentage

B97
0.283
2-14
The OnlineMetals.com difference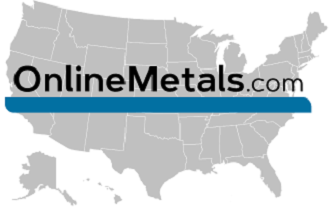 Nationwide Warehouse and Will Call Locations.

1-2 day ground shipping to 99% of U.S

Metal & Plastic Materials

Shop Online. No Minimums. Cut-To-Size Without the Wait.

FREE Mill Test Reports

Save on your Mill Test Reports and Certs of Conformance. They're always FREE at OnlineMetals.com.