5052
Aluminum 5052-H32 Product Guide
Applications | Aluminum 5052 Specifications | Related videos | Mechanical and Chemical Data
Overview
5052 is the aluminum alloy most suited to forming operations, with good workability and higher strength than that of either 1100 or 3003. 5052 is not heat-treatable, but is stronger than most of the 5xxx series of aluminums. It has very good corrosion resistance, and can be easily welded as well. 5052 is not a good choice for extensive machining operations, as it has only a fair machinability rating. It is typically used in aircraft fuel and oil lines, fuel tanks, sheet metal work, appliances, lighting, wire, and rivets.
Common Trade Names
UNS A95052, ISO AlMg2.5, AA5052-H32, Al5052-H32
Other Resources
Safety Data Sheet | Weight Calculator | Mill Test Reports


Products
Applications
Aircraft Fuel Lines
Aircraft Oil Lines
Fuel Tanks
Sheet Metal Work
Appliances
Lighting
Wire
Rivets
Aluminum 5052 Specifications
ASTM

AMS

B209-2014
QQ-A-250/8
4016
Related videos
Mechanical Information T4

Density

Ultimate Tensile Strength

Yield Tensile Strength

Fatigue Strength

Imperial
0.1 lb/in3
33,000 psi
28,000 psi
17,000 psi
Metric
2.78 g/cc
228 MPa
193 MPa
117 MPa
Mechanical Information

Modulus of Elasticity

Shear Modulus

Shear Strength

Melting Point

Imperial
28,000 ksi
3,760 ksi
20,000 psi
1,125-1,200 F
Metric
70.3 GPa
25.9 GPa
138 MPa
607.2-649 C
Mechanical Information

Electrical Conductivity

Hardness Brinell

Elongation at break percentage

Poissons Ratio

35% IACS
60
12
0.33
Chemistry Information

Element

Percentage

Al
97.3
Cr
0.15 - 0.35
Cu
0.1 max
Fe
0.4 max
Mg
2.2 - 2.8
Mn
0.1 max
Si
0.25 max
Zn
0.1 max
The OnlineMetals.com difference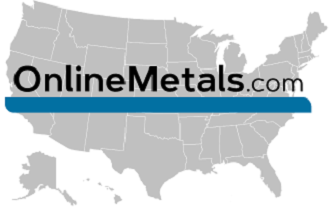 Nationwide Warehouse and Will Call Locations.

1-2 day ground shipping to 99% of U.S

Metal & Plastic Materials

Shop Online. No Minimums. Cut-To-Size Without the Wait.

FREE Mill Test Reports

Save on your Mill Test Reports and Certs of Conformance. They're always FREE at OnlineMetals.com.