510
Bronze 510 Product Guide
Applications | Specifications | Related videos | Mechanical and Chemical Data
Overview
Exhibiting excellent strength, formability, and durability, this alloy is formulated for wrought products. 510 bronze excels at cold working applications and can be soldered and brazed as well. Welding is ranges from poor to excellent depending on the type of weld being used. It is typically used as springs, bellows, and electrical hardware.
Common Trade Names
UNS C51000, CDA 510, C510, ISO CuSn5, Phosphorus Bronze
Other Resources
Weight Calculator | Mill Test Reports


Products
Purchase Bronze 510 Round Bar | Bronze 510 Sheet


Applications
Springs
Bellows
Electrical Hardware
Specifications
Mechanical Information

Density

Ultimate Tensile Strength

Yield Tensile Strength

Fatigue Strength

Imperial
0.318 lb/in3
76,900 psi
75,400 psi
24,700 psi
Metric
8.8 g/cc
530 MPa
520 MPa
170 MPa
Mechanical Information

Modulus of Elasticity

Shear Modulus

Shear Strength

Melting Point

Imperial
16,000 ksi
6,100 ksi
46,400 psi
1,770-1,930 F
Metric
110 GPa
42 GPa
320 MPa
960-1,050 C
Mechanical Information

Electrical Conductivity

Hardness Rockwell

Elongation at break percentage

Poissons Ratio

Machinability Percentage

18% IACS
B88
15
0.34
20
Chemistry Information

Element

Percentage

Cu
95
Sn
5
The OnlineMetals.com difference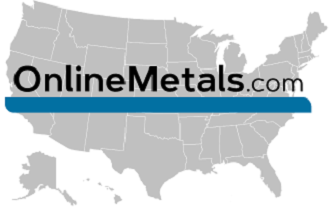 Nationwide Warehouse and Will Call Locations.

1-2 day ground shipping to 99% of U.S

Metal & Plastic Materials

Shop Online. No Minimums. Cut-To-Size Without the Wait.

FREE Mill Test Reports

Save on your Mill Test Reports and Certs of Conformance. They're always FREE at OnlineMetals.com.