693
693 Brass Product Guide
Applications | Specifications | Mechanical and Chemical Data
Overview
C69300 brass is a lead free and more corrosion resistant replacement to free machining 360 brass. This alloy is specifically designed to machine at almost the same rate as free machining brass, but because it is lead free, will be compliant with state laws that restrict the use of lead in plumbing fittings that come into contact with drinking water. Other uses for 693 are: PEX fittings, automotive partes, ball valves, stop valves, electric and electronic equipment parts, and both commerical & residential water faucet parts. With the removal of lead and other harmful chemicals such as Arsenic and Bismuth, this alloy is much safer for the environment than 360.
Common Trade Names
UNS C69300, CDA 693, ECO BRASS®
Other resources
Safety Data Sheet | Weight Calculator | Mill Test Reports


Products
Applications
Automotive Parts
Ball & Stop Valves
Commercial & Residential Water Faucet Parts
Electric & Electronic Equipment Parts
PEX Fittings
Specifications
Mechanical Information

Density

Ultimate Tensile Strength

Yield Tensile Strength

Imperial
0.295 lb/in3
80,000-92,000 psi
43,000-57,000 psi
Metric
8.2 g/cc
550-630 MPa
300-390 MPa
Mechanical Information

Modulus of Elasticity

Shear Modulus

Shear Strength

Melting Point

Imperial
16,000 ksi
6,000 ksi
49,000-54,000 psi
1,570-1,620 F
Metric
110 GPa
41 GPa
330-370 MPa
860-880 C
Mechanical Information

Electrical Conductivity

Hardness Rockwell

Elongation at break percentage

Poissons Ratio

Machinability Percentage

8% IACS
B84 to 88
8.5 to 15%
0.32
85
Chemistry Information

Element

Percentage

Cu
73 - 77
Zn
18.4 - 24.3
Si
2.7 - 3.4
Sn
0 - 0.2
P
0.04 - 0.15
Mn
0 - 0.1
Ni
0 - 0.1
Fe
0 - 0.1
Pb
0 - 0.09
Residual
0 - 0.5
The OnlineMetals.com difference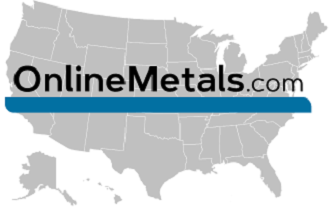 Nationwide Warehouse and Will Call Locations.

1-2 day ground shipping to 99% of U.S

Metal & Plastic Materials

Shop Online. No Minimums. Cut-To-Size Without the Wait.

FREE Mill Test Reports

Save on your Mill Test Reports and Certs of Conformance. They're always FREE at OnlineMetals.com.