7050
Aluminum 7050 Product Guide
Applications | Aluminum 7050-T7451 Specifications | Mechanical and Chemical Data
Overview
7050 Aluminum is similar to the other popular 7000 series aluminum alloy 7075, however it is less quench sensitive. This allows the alloy to maintain strength properties over time better than other high strength alloys, especially in thick sections. 7050 T7451 also displays better corrosion resistance, exfoliation resistance, and toughness than standard high strength alloys making it very popular in the aerospace industry where it is used for bulkheads, fuselages, and wing skins.
Common Trade Names
UNS A97050, ISO AlZn6CuMgZr, AA7050-T7451, Al7050-T7451
Other Resources
Safety Data Sheet | Weight Calculator | Mill Test Reports


Products
Applications
Aerospace Structural Parts
Spacecraft
Aluminum 7050 Specifications
Mechanical Information T7451

Density

Ultimate Tensile Strength

Yield Tensile Strength

Fatigue Strength

Imperial
0.102 lb/in3
76,000 psi
68,000 psi
23,000/21,800 psi
Metric
2.83 g/cc
527/462 MPa
503/386 MPa
200 MPa
Mechanical Information T7451

Modulus of Elasticity

Shear Modulus

Shear Strength

Melting Point

Imperial
10,400 ksi
3,900 ksi
44,000 psi
910-1165 F
Metric
71.7 GPa
26.9 GPa
303 MPa
488-629 C
Mechanical Information T7451

Electrical Conductivity

Hardness Rockwell/Brinell

Elongation at break percentage

Poissons Ratio

Machinability Percentage

35% IACS
B84
10% at .5" dia.
0.33
70
Chemistry Information

Element

Percentage

Al
-
Si
0.12
Fe
0.15
Cu
2 - 2.6
Mn
0.1
Cr
0.04
Mg
1.9 - 2.6
Zn
5.7 - 6.7
Zr
0.08 - 0.15
Ti
0.06
The OnlineMetals.com difference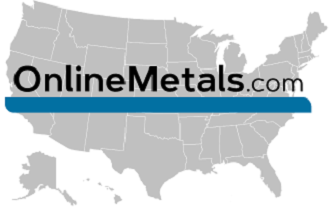 Nationwide Warehouse and Will Call Locations.

1-2 day ground shipping to 99% of U.S

Metal & Plastic Materials

Shop Online. No Minimums. Cut-To-Size Without the Wait.

FREE Mill Test Reports

Save on your Mill Test Reports and Certs of Conformance. They're always FREE at OnlineMetals.com.