9310
9310 Product Guide
Applications | Specifications | Mechanical and Chemical Data
Overview
9310 steel specializes in high core strength applications. It also exhibits good strength, high toughness, hardenability, core strength, and very high fatigue strength. When annealed, 9310 has good ductility, machinability, and cold working properties. Additionally, 9310 is easily welded. It is typically used in gears, crankshafts, heavy-duty gears, the automotive, trucking, and aerospace industries.
Common Trade Names
UNS G93100, AISI 9310, Alloy Steel
Other Resources
Weight Calculator | Mill Test Reports


Products
Applications
Aerospace
Automotive
Crankshafts
Heavy Duty Gears
Specifications
Mechanical Information

Density

Ultimate Tensile Strength

Yield Tensile Strength

Imperial
0.284 lb/in3
132,000 psi
82,800 psi
Metric
7.86 g/cc
907 MPa
571 MPa
Mechanical Information

Hardness Rockwell

Elongation at break percentage

C27
19
Chemistry Information

Element

Percentage

C
0.07 - 0.13
Cr
1 - 1.4
Mn
0.4 - 0.7
Mo
0.08 - 0.15
Ni
3 - 3.5
P
0.025
S
0.025
Si
0.15 - 0.35
Cu
0.35
The OnlineMetals.com difference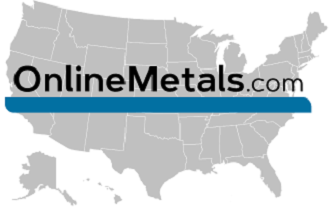 Nationwide Warehouse and Will Call Locations.

1-2 day ground shipping to 99% of U.S

Metal & Plastic Materials

Shop Online. No Minimums. Cut-To-Size Without the Wait.

FREE Mill Test Reports

Save on your Mill Test Reports and Certs of Conformance. They're always FREE at OnlineMetals.com.