A286
Nickel A286 Product Guide
Applications | Specifications | Mechanical and Chemical Data
Overview
Nickel A286 is alloyed with iron to provide superior strength properties. It also exhibits high corrosion resistance and strength in low and very high temperatures. A286 can also be cold worked without difficulty. Because of its excellence fabrication properties, it is typically used in the automotive and oil industry, often as fasteners and turbines.
Common Trade Names
UNS S66286, UNS K66286, SAE J467, Incoloy® Alloy A286*, Pyromet® Alloy A-286*, ATI™ A286
*Incoloy® is a registered trademark of Special Metals Corporation.
*Pyromet® is a registered trademark of Carpenter Technology Corporation.
Other Resources
Safety Data Sheet | Weight Calculator | Mill Test Reports
Products
Mechanical Information

Density

Ultimate Tensile Strength

Yield Tensile Strength

Imperial
0.286 lb/in3
90,000 psi
40,000 psi
Metric
7.92 g/cc
620 MPa
275 MPa
Mechanical Information

Melting Point

Imperial
2,500 - 2,600 F
Metric
1,370 - 1,430 C
Chemistry Information

Element

Percentage

Cr
15
Ni
26
Ti
2
Mo
1.25
Al
0.2
C
0.04
Fe
55.2
The OnlineMetals.com difference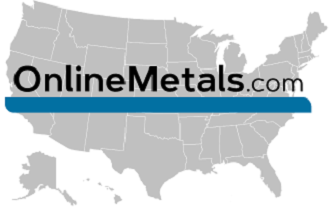 Nationwide Warehouse and Will Call Locations.

1-2 day ground shipping to 99% of U.S

Metal & Plastic Materials

Shop Online. No Minimums. Cut-To-Size Without the Wait.

FREE Mill Test Reports

Save on your Mill Test Reports and Certs of Conformance. They're always FREE at OnlineMetals.com.