A36
Hot Roll A36 Product Guide
Applications | Hot Roll A36 Specifications | Related videos | Mechanical and Chemical Data
Overview
The most common low-carbon structural steel in the world, A36 Hot Roll Steel is strong, heavy, ductile, and cheap. It is exceptionally easily to weld and has good machinability properties. It is typically used for general structural purposes such as bridges and buildings.
Common Trade Names
UNS K02600
Other Resources
Safety Data Sheet | Weight Calculator | Mill Test Reports


Products
Purchase Angle Equal A36 | Angle Unequal A36 | Rectangle Bar A36 | Round Bar A36 | Square Bar A36 | Sheet/Plate A36 | Expanded Sheet A36 | Tread (Diamond Plate) A36


Applications
General purpose structural projects
A36 Specifications
Mechanical Information

Density

Ultimate Tensile Strength

Yield Tensile Strength

Imperial
0.282 lb/in3
58,000 psi
47,700 psi
Metric
7.8 g/cc
400 MPa
315 MPa
Mechanical Information

Modulus of Elasticity

Shear Modulus

Shear Strength

Melting Point

Imperial
29,000 ksi
29,000 ksi
43,500 psi
2,590-2,670 F
Metric
200 GPa
200 GPa
300 MPa
1,420-1,460 C
Mechanical Information

Electrical Conductivity

Hardness Brinell

Elongation at break percentage

Poissons Ratio

12% IACS
140
22
.29
Chemistry Information

Element

Percentage

C
0.26
Cu
0.2
Fe
99
Mn
0.75
P
0.04 max
S
0.05 max
The OnlineMetals.com difference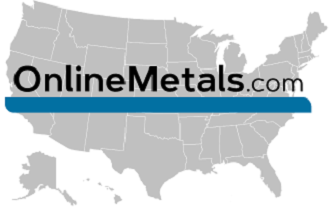 Nationwide Warehouse and Will Call Locations.

1-2 day ground shipping to 99% of U.S

Metal & Plastic Materials

Shop Online. No Minimums. Cut-To-Size Without the Wait.

FREE Mill Test Reports

Save on your Mill Test Reports and Certs of Conformance. They're always FREE at OnlineMetals.com.