A500
Hot Roll A500 Product Guide
Applications | Hot Roll a500 Specifications | Related videos | Mechanical and Chemical Data
Overview
The standard cold-formed carbon steel structural tubing, A500 Hot Roll Steel is the most common type of steel tubing in North America. It exhibits good strength, weldability, and low cost. A500 is exclusively used in structural tubing.
Common Trade Names
UNS K03000
Other Resources
Safety Data Sheet | Weight Calculator | Mill Test Reports


Products
Purchase A500 Pipe | A500 Rectangle Tube | A500 Square Tube


Applications
General purpose structural projects
A500 Specifications
Mechanical Information

Density

Ultimate Tensile Strength

Yield Tensile Strength

Imperial
0.282 lb/in3
58,000 psi
47,700 psi
Metric
7.8 g/cc
400 MPa
315 MPa
Mechanical Information

Shear Modulus

Melting Point

Elongation at break percentage

Imperial
11,600 ksi
~2,750 F
23
Metric
80 GPa
~1,510 C
Chemistry Information

Element

Percentage

C
0.3 max
Cu
0.18 max
Fe
99 min
S
0.063 max
P
0.05 max
The OnlineMetals.com difference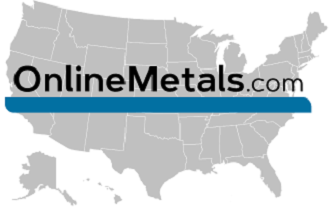 Nationwide Warehouse and Will Call Locations.

1-2 day ground shipping to 99% of U.S

Metal & Plastic Materials

Shop Online. No Minimums. Cut-To-Size Without the Wait.

FREE Mill Test Reports

Save on your Mill Test Reports and Certs of Conformance. They're always FREE at OnlineMetals.com.