A513
A513 Product Guide
Applications | Specifications | Mechanical and Chemical Data
Overview
A513 steel is a high-carbon alloy that offers a uniform grain structure which gives it a strong, seamless and consistent structure. The high carbon content increases strength and rigidity while slightly lowering machinability and weldability. Almost exclusively used in the creation of DOM tubing, A513 is typically used in the automotive, construction and mechanical industries.
Common Trade Names
A513 Type 5 Tubing
Other Resources
Safety Data Sheet | Weight Calculator | Mill Test Reports


Products
Applications
Specifications
Mechanical Information

Ultimate Tensile Strength

Yield Tensile Strength

Imperial
132,000 psi
74,185 psi
Metric
602 MPa
512 MPa
Mechanical Information

Hardness Rockwell

Elongation at break percentage

B75-90
22
Chemistry Information

Element

Percentage

C
0.17 - 0.23
Fe
99.08 - 99.53
Mn
0.3 - 0.6
P
0.04 max
S
0.05 max
The OnlineMetals.com difference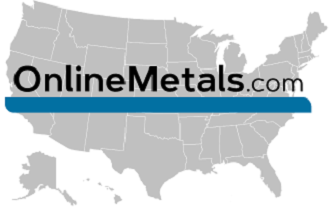 Nationwide Warehouse and Will Call Locations.

1-2 day ground shipping to 99% of U.S

Metal & Plastic Materials

Shop Online. No Minimums. Cut-To-Size Without the Wait.

FREE Mill Test Reports

Save on your Mill Test Reports and Certs of Conformance. They're always FREE at OnlineMetals.com.