ASTM B370
ASTM B370 Copper Product Guide
Applications | Specifications | Mechanical and Chemical Data
Overview
Commonly referred to as roofing copper, this sheet is certified to the ASTM B 370 specification and is 99% pure copper. Different manufacturers may give different alloy numbers as part of their efforts to brand their product, but don't let that confuse you. It's this stuff.
Common Trade Names
Roofing Architectural Copper
Other Resources
Safety Data Sheet| Weight Calculator | Mill Test Reports
Products
Mechanical Information

Density

Ultimate Tensile Strength

Yield Tensile Strength

Imperial
0.323 lb/in3
37,700 psi
29,700 psi
Metric
8.94 g/cc
260 MPa
205 MPa
Mechanical Information

Modulus of Elasticity

Shear Modulus

Shear Strength

Melting Point

Imperial
16,700 ksi
6,380 ksi
34,700 psi
1,981 F
Metric
115 GPa
44 GPa
170 MPa
1,083 C
Mechanical Information

Hardness Rockwell

Elongation at break percentage

Poissons Ratio

Machinability Percentage

B25
25-35
0.31
20
Chemistry Information

Element

Percentage

Cu
99
The OnlineMetals.com difference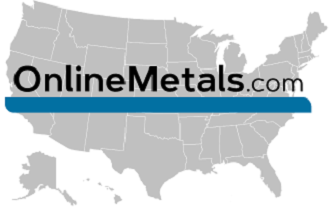 Nationwide Warehouse and Will Call Locations.

1-2 day ground shipping to 99% of U.S

Metal & Plastic Materials

Shop Online. No Minimums. Cut-To-Size Without the Wait.

FREE Mill Test Reports

Save on your Mill Test Reports and Certs of Conformance. They're always FREE at OnlineMetals.com.