G2
Cast Iron G2 Product Guide
Applications | Cast Iron G2 Specifications | Mechanical and Chemical Data


Overview
Cast Iron G2 Dura-Bar is a non-ductile, pearlitic gray iron, exhibiting good machinability, wear resistance, and vibration dampening. G2 will not yield nor elongate before fracture.

G2 Dura-Bar can be oil quench hardened from 1600 F (885 C) to a minimum hardness of Rockwell C 50 on the outside of the bar. The inside diameter hardness will be less than Rockwell C 50.

G2 Dura-Bar is manufactured through the Continuous Cast process, which is actually closer to extrusion than casting. However, this process causes all of the impurities in the molten iron to float to the top of the crucible, away from the metal being used to create the bar. This removes porosity and other impurities common to other cast iron grades.

It is typically used in the automotive and power industries for gears, rotors, pistons, valves, rollers, bushings, chucks, flywheels, pile drivers, rams pulleys, housings, and motorcycle disc brakes.

DURA-BAR is a trademark of Dura-bar.
Common Trade Names
Gray Iron, Class 40
Other Resources
Safety Data Sheet | Weight Calculator | Mill Test Reports


Products
Purchase Hollowbar G2 | Rectangle Bar G2 | Round Bar G2 | Square Bar G2


Applications
Automotive Parts
Power Transmission Parts
Gears
Rotors
Pistons
Valves
Rollers
Bushings
Chucks
Flywheels
Pile Drivers
Ram Pulleys
Housings
Motorcycle Disc Brakes
Cast Iron G2 Specifications
Mechanical Information

Ultimate Tensile Strength

Imperial
40,000 psi min
Metric
275.8 MPa
Chemistry Information

Element

Percentage

Sb
0.02 - 0.2
C
2.7 - 4
Cr
0.05 max
Cu
0.05 - 0.3
Fe
95
Mn
0.6 - 0.95
P
0.05 - 0.2
Si
1.8 - 3
Sn
0.1 - 0.3
S
0.03 - 0.07
The OnlineMetals.com difference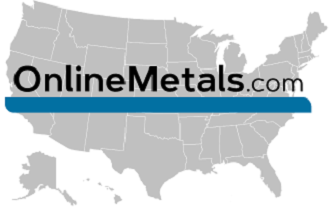 Nationwide Warehouse and Will Call Locations.

1-2 day ground shipping to 99% of U.S

Metal & Plastic Materials

Shop Online. No Minimums. Cut-To-Size Without the Wait.

FREE Mill Test Reports

Save on your Mill Test Reports and Certs of Conformance. They're always FREE at OnlineMetals.com.