Maraging Steel
Maraging Steel Alloy Product Guide
Applications | Specifications | Mechanical and Chemical Data
Overview
Maraging Steel Alloy is a carbon free iron-nickel blend of steel with hint of aluminum, titanium, cobalt, and Molybdenum. It is easily cold worked, forged, and welded. Additionally, maraging steel has good machinability. It is a very high strength, comparatively low weight metal often used in the aerospace industry.
Common Trade Names
AISI Grade 18Ni, UNS K92890(250), UNS K93120(300/350), UNS K93120(350)
Other Resources
Weight Calculator | Mill Test Reports


Products
Applications
Specifications
Mechanical Information

Density

Ultimate Tensile Strength

Yield Tensile Strength

Melting Point

Imperial
0.286 lb/in3
265,000 psi
254,000 psi
2,615-2,741 F
Metric
7.92 g/cc
1,830 MPa
1,750 MPa
1,435-1,505 C
The OnlineMetals.com difference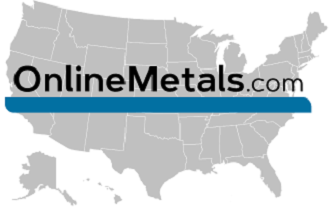 Nationwide Warehouse and Will Call Locations.

1-2 day ground shipping to 99% of U.S

Metal & Plastic Materials

Shop Online. No Minimums. Cut-To-Size Without the Wait.

FREE Mill Test Reports

Save on your Mill Test Reports and Certs of Conformance. They're always FREE at OnlineMetals.com.