c276
Nickel C276 Product Guide
Applications | Specifications | Mechanical and Chemical Data
Overview
Nickel C276 is the most versatile corrosion resistant alloy available. It is a nickel-molybdenum-chromium "superalloy" with some tungsten added, making it exceptionally corrosion resistant across a wide range of extreme and harsh environments. C276 can also be welded easily. It is typically used in waste treatment piping, chemical piping and pollution control.


Common Trade Names
INCONEL® alloy C-276*, Hastelloy® C-276 alloy*, Alloy C-276, Nickel C-276
*INCONEL® is a registered trademark of the Special Metals Corporation.
*HASTELLOY® is a registered trademark of Haynes International Inc.
Other resources
Safety Data Sheet | Weight Calculator | Mill Test Reports
Products
Nickel C276 Round Bar | Nickel C276 Sheet


Mechanical Information

Density

Ultimate Tensile Strength

Yield Tensile Strength

Imperial
0.321 lb/in3
115,500 psi
54,600 psi
Metric
8.89 g/cc
796 MPa
376 MPa
Mechanical Information

Melting Point

Elongation at break percentage

Imperial
2,417 - 2,500 F
60
Metric
1,325 - 1,370 C
Chemistry Information

Element

Percentage

Ni
59
W
3.7
Mo
16
Cr
15.5
Fe
5
C
0.02
Cr
15.5
Ni
59
W
3.7
Mo
16
Fe
5
C
0.02
The OnlineMetals.com difference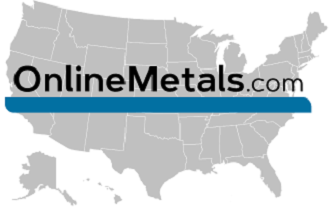 Nationwide Warehouse and Will Call Locations.

1-2 day ground shipping to 99% of U.S

Metal & Plastic Materials

Shop Online. No Minimums. Cut-To-Size Without the Wait.

FREE Mill Test Reports

Save on your Mill Test Reports and Certs of Conformance. They're always FREE at OnlineMetals.com.