pregalvanized
Unistrut® Product Guide
Applications | Unistrut® Specifications | Mechanical Data


Overview
Unistrut® channels and fittings make up a metal framing system that provides weld and drill free connections. The patented Unistrut nut bites into the channel when the fitting is tightened, locking the nut into the channel and creating a connection that is often stronger than a weld. As there are no welds, the Unistrut system is adjustable and reusable. Once the bolts are loosened the nut releases from the channel and can be dismantled and used in other configurations.
Common Trade Names
Strut, Channel Strut
Other Resources
Safety Data Sheet | Load Information


Products
Purchase Unistrut® Channel | Unistrut® Fittings


Applications
Universal Framing
Storage Racks/Shelves
Pipe and Conduit Supports
Equipment and Tool Supports
Ceiling Support Grids
Cable Tray Supports
Unistrut® Specifications
| Channel | Fittings |
| --- | --- |
| ASTM A 653 Grade 33 | ASTM A1011 SS Grade 33 |
Mechanical Information

Ultimate Tensile Strength

Imperial
52,200 psi min
Metric
360 MPa

Yield Strength

Imperial
33,400 psi
Metric
230 MPa
The OnlineMetals.com difference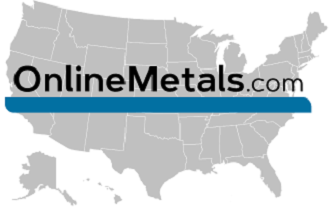 Nationwide Warehouse and Will Call Locations.

1-2 day ground shipping to 99% of U.S

Metal & Plastic Materials

Shop Online. No Minimums. Cut-To-Size Without the Wait.

FREE Mill Test Reports

Save on your Mill Test Reports and Certs of Conformance. They're always FREE at OnlineMetals.com.