172
172 Product Guide
Applications | Specifications | Mechanical and Chemical Data
Overview
Beryllium Copper 172 offers excellent corrosion resistance, good electrical/thermal conductivity, with a strength and hardness comparable to steels. Though harder than most other copper alloys, 172 is also less electrically conductive. Soldering and brazing are rated as good, but oxyacetylene welding is not recommended. Arc welding and spot welding are rated as good, seam welding and butt welding as fair. 172 can also be hot and cold worked. It is typically used for electrical components, fasteners, industrial pumps, bearings, firing pins, and other tools.
Common Trade Names
UNS C17200, CDA 172, C172, CB101, ISO CuBe2, Alloy 25


Other Resources
Weight Calculator | Mill Test Reports


Products
Applications
Electrical Components
Fasteners
Industrial Pumps
Bearings
Firing Pins
Non-Sparking Safety Tools
Specifications
Mechanical Information

Density

Ultimate Tensile Strength

Yield Tensile Strength

Imperial
0.3 lb/in3
170,000-185,000 psi
143,500-157,200 psi
Metric
8.36 g/cc
1,170-1,280 MPa
989-1,084 MPa
Mechanical Information

Modulus of Elasticity

Melting Point

Imperial
15,000-19,000 ksi
1,590 F
Metric
103-131 GPa
865 C
Mechanical Information

Electrical Conductivity

Hardness Rockwell

Elongation at break percentage

22% IACS
C30-40
6-8
Chemistry Information

Element

Percentage

Be
1.9
Cu
97.9
Co
0.2
The OnlineMetals.com difference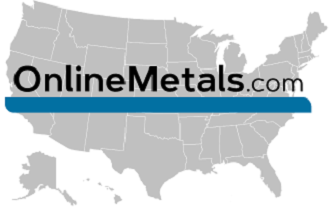 Nationwide Warehouse and Will Call Locations.

1-2 day ground shipping to 99% of U.S

Metal & Plastic Materials

Shop Online. No Minimums. Cut-To-Size Without the Wait.

FREE Mill Test Reports

Save on your Mill Test Reports and Certs of Conformance. They're always FREE at OnlineMetals.com.