3003
Aluminum 3003 Product Guide
Applications | Aluminum 3003 Specifications | Related videos | Mechanical and Chemical Data
Overview
3003 aluminum is is highly workable, formable, and weldable, with exceptional corrosion resistance. It is an alloy that is particualrly popular for outdoor projects that require extensive forming or joining operations. It is typically used in chemical tanks, trim, pressure vessels, piping, and decorative parts.
Common Trade Names
UNS A93003, ISO AlMn1Cu, AA3003-H14, Al3003-H14
Other Resources
Safety Data Sheet | Weight Calculator | Mill Test Reports


Products
Purchase Aluminum Expanded Sheet 3003 | Tread Plate 3003 | Perforated Sheet 3003 | Sheet/Plate 3003


Applications
Chemical Tanks
Trim
Pressure Vessels
Piping
Decorative Parts
Aluminum 6061 Specifications
Related videos
Mechanical Information

Density

Ultimate Tensile Strength

Yield Tensile Strength

Fatigue Strength

Imperial
0.1 lb/in3
22,000 psi
21,000 psi
9,000 psi
Metric
2.78 g/cc
152 MPa
145 MPa
62.1 MPa
Mechanical Information

Modulus of Elasticity

Shear Modulus

Shear Strength

Melting Point

Imperial
10,000 ksi
3,630 ksi
14,000 psi
1,190-1,210 F
Metric
68.9 GPa
25 GPa
96.5 MPa
643-654 C
Mechanical Information

Electrical Conductivity

Hardness Brinell

Elongation at break percentage

Poissons Ratio

Machinability Percentage

44% IACS
40
16
0.33
30
Chemistry Information

Element

Percentage

Al
98.7
Cu
0.05 - 0.2
Fe
0.7 max
Si
0.6 max
Mn
1 - 1.5
Zn
0.1 max
The OnlineMetals.com difference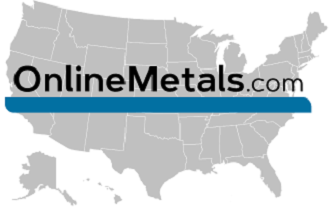 Nationwide Warehouse and Will Call Locations.

1-2 day ground shipping to 99% of U.S

Metal & Plastic Materials

Shop Online. No Minimums. Cut-To-Size Without the Wait.

FREE Mill Test Reports

Save on your Mill Test Reports and Certs of Conformance. They're always FREE at OnlineMetals.com.