353
353 Brass Product Guide
Applications | Mechanical and Chemical Data
Overview
Also known as "engravers brass" because it's easy to machine, stiff, resists corrosion, and polishes to an exceptional sheen. 353 brass is somewhat less formable than other brass alloys and is rated poor to fair for cold and hot working. Soldering is rated as excellent, brazing as good, but the lead content meant that welding is inadvisable. Beyond usage in brass placards and signs, it is often used in nuts, gears, door hardware, and furniture drawer handles.
Common Trade Names
UNS C35300, CDA 353, C353, ISO CuZn37Pb2, Free-Cutting Brass, High Leaded Brass


Other Resources
Safety Data Sheet | Weight Calculator | Mill Test Reports


Products
Applications
Placards
Signs
Furniture
Gears
Nuts
Mechanical Information

Density

Ultimate Tensile Strength

Yield Tensile Strength

Imperial
0.307 lb/in3
49,000-85,000 psi
17,000-61,900 psi
Metric
8.5 g/cc
338-586 MPa
117-427 MPa
Mechanical Information

Modulus of Elasticity

Shear Modulus

Shear Strength

Melting Point

Imperial
15,200 ksi
5,660 ksi
33,400 psi
1,630-1,670 F
Metric
105 GPa
39 GPa
230 MPa
885-910 C
Mechanical Information

Electrical Conductivity

Hardness Rockwell

Elongation at break percentage

Poissons Ratio

Machinability Percentage

26% IACS
B53
52
0.346
90
Chemistry Information

Element

Percentage

Cu
60 - 63
Zn
33.9 - 38.5
Pb
1.5 - 2.5
Fe
0 - 0.1
Residual
0 - 0.5
The OnlineMetals.com difference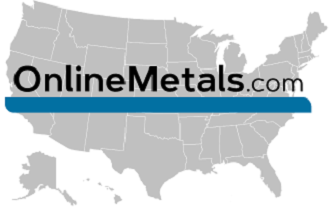 Nationwide Warehouse and Will Call Locations.

1-2 day ground shipping to 99% of U.S

Metal & Plastic Materials

Shop Online. No Minimums. Cut-To-Size Without the Wait.

FREE Mill Test Reports

Save on your Mill Test Reports and Certs of Conformance. They're always FREE at OnlineMetals.com.